U.S. Judge Harold Baker ruled on Jan. 12, 1987, that the effect of commission government in the city of Springfield had been to "submerge" African Americans as a voting minority and had made it practically impossible for a black person to be elected to city office.
Baker's ruling led to Springfield changing its form of government from a commission, under which five full-time commissioners were elected citywide to act as both lawmakers and department administrators, to mayor-aldermanic, under which a full-time mayor, elected citywide, acts as city administrator and 10 part-time aldermen, elected from wards, serve as the city's legislative body.
Commission government had been adopted in 1911 in a progressive reaction to local government corruption. Among the most important advocates of commission government was Willis J. Spaulding, who went on to serve 32 years as commissioner of public property (utilities commissioner).
The case in which Baker overturned commission government is:
658 F. Supp. 1015 (1987)
Frank McNeil, William H. Washington Sr., Rudolph V. Davenport, Howard Veal Sr. and Archie Lawrence, individually and representing all others similarly situated, Plaintiffs,
v.
City of Springfield, Illinois, J. Michael Houston, Frank Madonia, James Norris, Ossie Langfelder, and J. Patrick Ward, as mayor and commissioners of the city of Springfiedl, Illinois, Defendants, Counterplaintiffs,
v.
Frank McNeil, William H. Washington Sr., Rudolph V. Davenport, Archie Lawrence, and Howard Veal Sr., Counterdefendants.


The entire opinion can be read here. The conclusion of Baker's ruling follows.
It is the court's conclusion from its review of the evidence that the plaintiff class constitutes a geographically compact, politically cohesive, distinct population capable of electing representatives to a municipal government from single-member districts. Viewed in their totality, the circumstances of the case show: (1) the existence of substantial racially polarized voting; (2) the lingering effects of seventy years of de facto segregation; (3) the relatively depressed socioeconomic status of the plaintiff class which, in part, is attributable to de facto segregation and racial isolation; (4) a city government structured with non-partisan primaries and runoff elections; (5) the requirement of a designated seat plan for a candidate; (6) the absence of the ability to vote cumulatively; and (7) the fact that no black has been elected to city office in Springfield for seventy-five years. All these factors lead to the conclusion that the plaintiffs are submerged as a voting minority within the City of Springfield where their voting power is diluted affording them less opportunity than other members of the electorate to participate in the political process and to elect representatives of their choice. It follows that the commission form of government, with its attendant standards, practices, and procedures imposed upon the plaintiff class, results in a denial or abridgement of the plaintiffs' right to vote on account of race or color in violation of Section 2 of the Voting Rights Act of 1965, as amended.

The plaintiffs are entitled to a remedy.

IT IS ORDERED that the cause is allotted for hearing to declare a remedy on January 16, 1987, at 9:00 a.m. before the court sitting in Springfield, Illinois.
The first election after the change in city government resulted in the election of two black aldermen, Frank McNeil (who had been one of the lawsuit plaintiffs) in a black-dominated ward, and Allan Woodson in a largely white ward.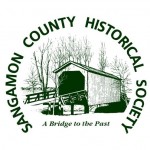 Original content copyright Sangamon County Historical Society. You are free to republish this content as long as credit is given to the Society. Learn how to support the Society.