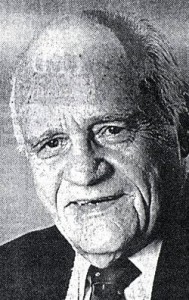 Carrol Hall (1905-95) was a co-founder and first president of Springfield-based Horace Mann Insurance Co.
In 1945, Hall joined with fellow teacher Les Nimmo to create Horace Mann (originally named the IEA Mutual Insurance Co.). The firm at first offered only automobile insurance and did so only to Illinois teachers, but it quickly expanded into other states and other financial products. Hall retired from Horace Mann in 1963.
Hall also taught chemistry and headed the science department at Springfield High School, where he retired in 1965. He and his wife, Dorothy, established the Springfield High School Hall of Fame Award in 1967.
Hall's involvement in a variety of civic and historical organizations earned him the title of Springfield's First Citizen in 1987. Hall chaired the Springfield Historic Sites Commission, worked to limit commercialization of the Lincoln Home area, was president of the Sangamon County Historical Society when the Old Capitol State Historic Site was restored, and served as vice president of the Illinois State Historical Society.
He also was involved in the Friends of Lincoln Library, the Vachel Lindsay Association and the Commission on International Visitors, among other activities.
Hall is buried at Oak Ridge Cemetery.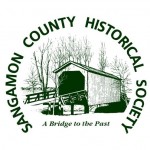 Original content copyright Sangamon County Historical Society. You are free to republish this content as long as credit is given to the Society. Learn how to support the Society.