Illinois State University – no relation to the current ISU in Bloomington-Normal – operated in Springfield from 1852 to 1870.
The Lutheran-backed college originally opened in Hillsboro in 1847, when it was officially named the Literary and Theological Institute of the Evangelical Lutheran Church of the Far West. More commonly, it was known as Hillsboro College. The name was changed to Illinois State University after the move to Springfield, where the school had an eight-acre campus on what was then the city's northeast edge.
Abraham Lincoln was among the Springfield residents who contributed financially to the school, which allowed him to enroll his son Robert in the college's preparatory school in 1852. The younger Lincoln concluded his studies there in 1859. Another ISU student was  John Hay, later one of President Abraham Lincoln's secretaries in Washington, D.C. Abraham Lincoln became a trustee of the school, although he resigned after his election as president.
ISU-Springfield struggled with intra-Lutheran arguments over theology and ethnicity, and Lutheran elders voted to close the school in 1869. To keep a Lutheran school in Illinois, however, the college moved to Carthage in 1870. (The resulting school, Carthage College, now is in Kenosha, Wis.)
The Springfield campus of ISU later became Concordia Lutheran Seminary and then the Illinois Department of Corrections Training Academy.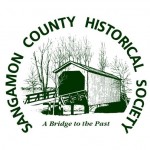 Original content copyright Sangamon County Historical Society. You are free to republish this content as long as credit is given to the Society. Learn how to support the Society.