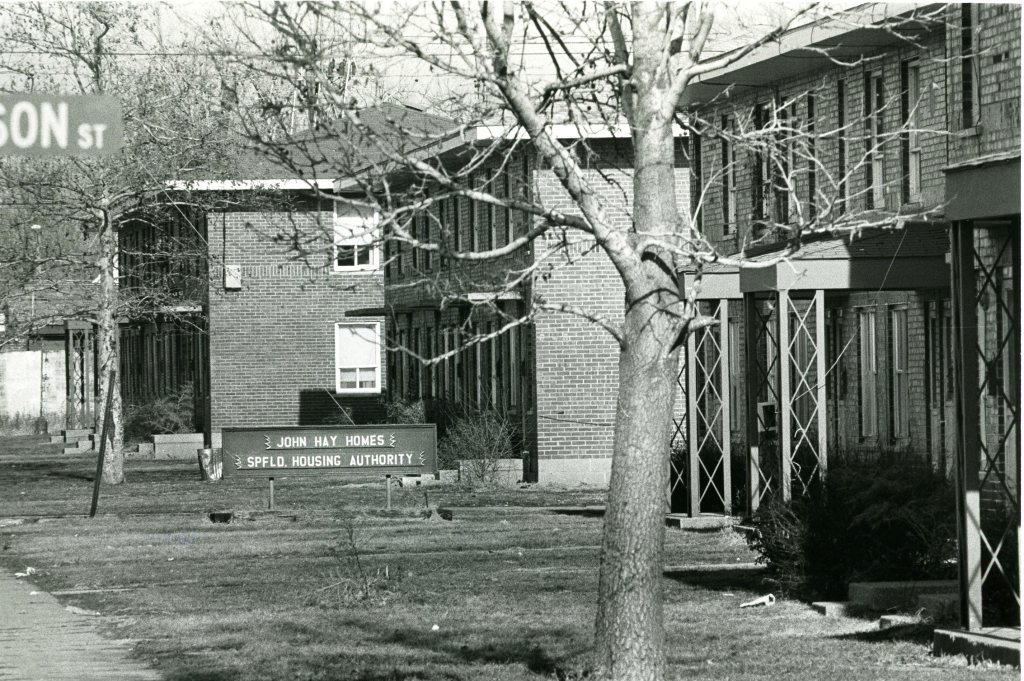 The John Hay Homes was a 599-unit public housing complex built in 1940 in Springfield and demolished in 1997.
When built, the Hay Homes replaced a slum neighhborhood known as the Badlands, and the townhouse-style complex was designed for middle-class families.
"It was the place to be," former Springfield Housing Authority chairman Willis Logan — who lived in the complex as a child — told Illinois Issues' Jennifer Davis in 1997.
"The State Journal, Springfield's newspaper at the time, ran huge photos showing off the white walls and tiled floors and 'the modern bathroom, kitchen with electric refrigeration and cooking appliances,'" Davis reported. "They were beautiful, coveted apartments."
However, changes in federal housing policy over the ensuing decades led to complexes like the Hay Homes becoming pockets of poverty and crime.
"The development's deterioration accelerated in the 1980s with the crack cocaine epidemic and the exodus of many working and moderate-income households," the U.S. Department of Housing and Urban Development said in 2002. "In a 1999 press release, the Springfield Housing Authority (SHA) described the original John Hay Homes as a 'drug and violence plagued development' that was 'Springfield's most visible ghetto during its final decades.'"
The former Hay Homes neighborhood (11th to 16th streets and Jefferson to Reynolds streets) now is  a mixed-use development, Madison Park Place, that contains 144 rental units and 50 rent-to-own homes. The State Journal-Register in 2009 declared Madison Park Place "a visible victory" in public housing improvement.
The only tangible remembrance of the Hay Homes in Madison Park Place is the original plaque from the Hay Homes' opening, which has been reinstalled on a brick column at the entrance to a pocket park in the 1400 block of East Madison Street.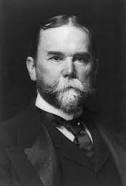 Who was John Hay? John Milton Hay (1838-1905) was one of Abraham Lincoln's secretaries as president; he later co-wrote a 10-volume biography of Lincoln. He also was secretary of state under Presidents William McKinley and Theodore Roosevelt, a period during which he helped negotiate the end of the Spanish-American War. As a young man, Hay was educated for about two years in Springfield and clerked for his uncle, Milton Hay, whose law office was next-door to Lincoln's.
More information:
"The Last Goodbye: End of an Era at Springfield's Oldest Housing Complex," The State Journal-Register, Jan. 24, 1997
Oral history interview of John Crisp, Springfield jazz musician who grew up in the John Hay Homes
Original content copyright Sangamon County Historical Society. You are free to republish this content as long as credit is given to the Society. Learn how to support the Society.