A candy-store-turned nickelodeon in Springfield was the starting point for what for a time was the sixth-largest theater chain in the U.S.
Brothers Gus  (1873-1960)  and Louis Kerasotes, both Greek immigrants, converted Gus's confectionery at 214 S. Sixth St. into the Royal theater in 1909.  The brothers opened the Savoy three years later, and the Strand, which offered the first organ accompaniment for silent films, went into business in 1921. Kerasotes bought the Gaiety theater in the 500 block of East Monroe Street in 1929 and renamed it the Senate.  Sons George, John, Nicholas and Louis all joined the company in following years.
Kerasotes Theatres first expanded into small and middle-sized communities in Illinois, then moved into Missouri and Indiana. More aggressive growth in the 1970s made the chain the ninth-largest in the country by the early 1980s. A family split in 1985 — George established his own chain, GKC Theatres — slowed the parent firm's expansion only slightly.
Kerasotes Theatres' headquarters was at Sixth and Washington streets, in a building Gus had constructed in 1926, until 1999, when grandsons Tony and Dean moved the company's base of operations to Chicago.
"We … needed to beef up our corporate structure, and the center of finance, legal, and the ability to attract qualified management professionals was in Chicago," Dean Kerasotes told Film Journal, which published a lengthy profile of the Kerasotes chain for its centennial in 2009.
By its 100th anniversary, however, Kerasotes Showplace Theatres had less than a year of independence left. Movie giant AMC bought Kerasotes Showplace for an undisclosed amount in January 2010. At the time, Kerasotes had 96 theaters with 973 screens.
Tony Kerasotes said when the sale took place that a private equity firm, Providence Equity Partners, that had invested in the chain had decided to cash out its interest. The Kerasotes family was unable to find a replacement investor that would have allowed to family to continue to operate its theaters, he said. (George Kerasotes' GKC chain also had been taken over by then; it was purchased by Carmike Cinemas Inc. in 2005.)
Although Kerasotes no longer is in the Springfield theater business, the family is still prominently remembered via the Gus and Flora Kerasotes YMCA branch, which opened in 2011 on West Iles Avenue.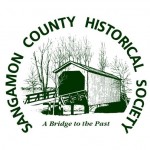 Original content copyright Sangamon County Historical Society. You are free to republish this content as long as credit is given to the Society. Learn how to support the Society.