The Springfield Open Air Colony was a private sanatorium for people suffering from tuberculosis that operated at Chatham Road and Lawrence Avenue from 1913 until about 1953. (This closing date has been corrected.) 
The Colony eventually was renamed the Palmer Tuberculosis Sanatorium, after Dr. George T. Palmer, a public health advocate and specialist in tuberculosis who was associated with the institution for its entire existence.
The colony, which in 1919 charged $17 per week and up, also cared for poor people with TB, thanks to funding from Sangamon County and the Springfield Tuberculosis Association. Otherwise, the 1914 Springfield Survey reported, Sangamon County had few resources for needy TB patients.
"The county almshouse has no adequate provision for the tuberculosis inmates, but it is understood that an appropriation has been made for a special pavilion which should be completed at once," the Survey said. "At the present time there is no public institution where the citizens of the city of Springfield and the county of Sangamon afflicted with tuberculosis may receive care and treatment. Such an institution with special provision for children is not only desirable but necessary."
Helen McCoy Shull's memories of working at the Palmer sanatorium were reprinted in the May 2003 edition of Historico, the Sangamon County Historical Society newsletter.
In August 1939, after graduating from the Springfield Hospital Training School — later known as the Memorial Hospital School of Nursing — I went away to college. As money was scarce, it was necessary that I work during my summer vacations. Since the hospital had told me they would hire me during the summer, I went there to apply for work during my first college summer. Miss Kitty McKelvey, the superintendent of the hospital, said she had just received a call from the Palmer Sanatorium stating they needed an R.N. to help during the summers. She knew, too, that I needed to earn as much money as I could. Salaries at a TB sanatorium were higher than at a regular hospital because TB was and is a communicable disease. Miss McKelvey said that if I were interested she would submit my name to them. …

Most of the staff was Practical Nurses who had been trained on the job. Each nurse was assigned to a group of seven or eight patients.  … Most of their patients were in double rooms. All patients were kept in bed at all times. When mattresses had to be turned, the patient's bed would be rolled next to her roommate's and the patient would then roll into bed with her roommate until the mattress was turned. (This was certainly unheard of in a hospital.) Each patient had a paper bag pinned onto the side of her bed for sputum papers. The patient was taught to turn the top of the bag down when it was removed so the nurse would not have to touch the interior of the sack.

Of course, air conditioning was non-existent, so ice water was always welcome. Big chunks of ice (25 or 50 lbs.) were kept in the icebox for the nurses to chip ice for their patients' water glasses. I still have scars on my hands caused by chipping this ice.

Since all patients were inactive, good elimination was quite a concern. As most of you, no doubt know, mineral oil is quite effective, but if taken over a long period of time it will finally just seep through. Most of these patients were in bed for months or years. For elimination, instead of mineral oil, they were given a tablespoon of Vaseline. This I certainly had never heard of before.

There were several cottages in back of the sanatorium, which housed those patients who were about ready to go home and more or less were able to take care of themselves. As I recall, most of the cottages were for men patients. We did have to take their temperature every afternoon. It was nice getting out in the fresh air to go to the cottages, but since I was a young nurse, they would always tease me,  as I was quite naïve and always blushed conspicuously. I believe this was the time of the "Knock, Knock, Who's there?" sayings. I'm sure many of you remember them.

Dr. Palmer was the administrator of the sanatorium and Dr. Vernon was his assistant. Miss Swaze was director in charge of nursing care.
The former sanatorium was vacant in 1954, when the longtime pastor of First Presbyterian Church, the Rev. Richard Paul Graebel, initiated a move to buy the facility as the site for a planned Illinois Presbyterian Home.
As Edyth Anderson recounted in the April 2003 edition of Historico, Graebel announced on a Sunday morning that he had a key to the sanatorium, and anyone interested in seeing it should meet him there after church.
"Only a Springfield lawyer plus my mother and father and I joined Dr. Graebel to tour the buildings," Anderson said. "The atmosphere was almost ghostly, with dusty stacks of bed linen — even a dental office.
"However, Dr. Graebel recognized that the property had possibilities for use as a retirement home. He envisioned a home in which he would be pleased to have his mother live."
Following a fundraising drive, the church bought the old sanatorium complex, which took in 26 acres, for $140,000. The first residents moved in on March 5, 1956.
The facility is now the Fair Hills Residence of the Illinois Presbyterian Home.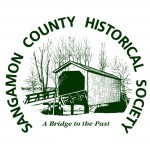 Original content copyright Sangamon County Historical Society. You are free to republish this content as long as credit is given to the Society.