A U.S. Army P-51D aircraft, the top-performing fighter plane in World War II, housed at Abraham Lincoln Capital Airport, is listed on the National Register of Historic Places.
The plane has won a variety of restoration awards.
Aircraft are eligible for National Register listing if "they embody the distinctive characteristics of a type, period, or method of construction important in aviation history. An aircraft can be eligible if it is a good representative of an important type (military, commercial, civilian), or if it represents a significant development in aircraft technology …," according to National Register criteria.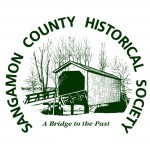 Original content copyright Sangamon County Historical Society. You are free to republish this content as long as credit is given to the Society. Learn how to support the Society.