"To my way of thinking, the colored people should at least have a place where they can congregate for the purpose of holding picnics, celebrations and public gatherings," Sangamon County Republican Party chairman George Fish told the Illinois State Journal in September 1925. "As we all know, the colored people do not mingle with the whites in any of their places of amusement, and it seems to me that, inasmuch as they have shown their willingness to have their own separate place of amusements, we should at least let them alone."
Fish was responding to the Sangamon County Board's denial of a dance-hall license for Dreamland Park, a Black-owned amusement park and sports center on Cornell Avenue. Dreamland Park, operated by businessman/politician Amos Duncan, was one of the few local recreation spots that catered to African-Americans in the early 20th century.
The park was open from about 1921 until 1938. When Fish made his comments in 1925, he said Dreamland Park incorporated a children's playground, popcorn stands, a soda fountain, the dance hall "for colored people only, and other amusements such as White people enjoy."
It isn't clear why county supervisors denied the permit. At the same meeting (Sept. 9, 1925) where Dreamland was denied a permit, the board rejected applications from four other dance halls, approved licenses for four more and postponed action on one. All the other facilities appear to have been White-owned. No reasons were given for any of the denials. In his statement, Fish said county board committee members who visited Dreamland had "found everything conducted in an orderly and lawful manner."
The board's action may not have impeded Dreamland much anyway. The state of Illinois granted Dreamland a charter on Sept. 12, three days after the county action, and a Black social organization, the Knights and Daughters of Honor, held an outing at the park a week later. Newspaper stories report that dances were being held at Dreamland at least by 1926.
But Dreamland was for more than dancing. Over the 17 or so years it existed, Dreamland hosted boxing matches – at one point, it reportedly could seat 3,500 boxing fans – as well as baseball and football games and picnics and outings sponsored by various Black organizations. Midget auto races occurred on a one-fifth-mile oval track.
On Aug. 4, 1925, Capitol City Lodge 12 of the Knights of Pythias, an African-American fraternal organization, organized an Emancipation Day celebration. Visitors from Bloomington, Champaign, Jacksonville, Decatur, Lincoln, Peoria, and Springfield danced, played sports, picnicked, and listened to an orchestra.
In 1926, Duncan transported the Colored Boy Scouts of Springfield to Dreamland Park for a dinner and sports outing. The Knights of Pythias returned that year for their annual picnic, barbecue, fish fry, and Charleston contest, which included a $1,000 fireworks display and music by Charlie Lawson's Jazz Ambassadors Orchestra from St. Louis. The baseball diamond near 24th and Ash Streets attracted local and national baseball teams, including Springfield's Our Club, Negro League players, and the Cuban Stars. The field was used heavily by both Black and White teams from the Springfield area.
The park opened its season on Decoration Day (now called Memorial Day), and in 1928, Springfield's East Side Athletic Club organized amateur boxers from Springfield, Carlinville, Decatur, St. Louis, and Chicago to compete. Other opening-day activities included foot races and horseshoe pitching. Later that summer, Grace Methodist Episcopal church held a picnic at the park.
When the park closed its season in October 1929, 800 people enjoyed food and dancing. Duncan and attorney Morris Williams spoke about hoped-for park improvements, among them a swimming pool, gathering 300 signatures of support.
Each year, the Knights of Pythias added more elaborate attractions, such as carnivals, spelling bees, rodeos, sugar-cured hams, ice cream, watermelons from Georgia, and speakers from Illinois state agencies. In 1932, a political rally was held for Len Small, the Republican nominee for governor; the featured speaker was Roscoe Conkling Simmons, an orator and nephew of Booker T. Washington.
In 1932 and 1933, African-American servicemen held annual picnics with baseball, music, dancing, and a stage show. In 1935, Charles Young Lodge 103 of the Improved Benevolent and Protective Order of Elks of the World, another African-American fraternal organization, held an all-day meeting and served burgoo and fried fish. In 1936, James Ford, the Communist candidate for vice-president, who was Black, spoke at a picnic and rally as part of a nationwide tour.
Dreamland Park was no longer listed in the Springfield city directory after 1938. Eventually, Southeast High School and Eisenhower Park, which includes Eisenhower swimming pool, were built over the former site of Dreamland Park.
In 1996, however, the Springfield Park District adopted the name Dreamland Park for a new park at 2300 Taylor Ave., southeast of the original Dreamland. Facilities include a fishing pond, playground and picnic shelters.
Amos Duncan
Although almost forgotten today, Amos Duncan is a major figure in Springfield's Black history. He was a political leader, a law enforcement officer and an entrepreneur. Aside from founding Dreamland Park, businesses he owned include a laundry, several bars, and the only local movie theater that catered specifically to African-Americans.
Born in Mississippi, Duncan (1890-1945), was only 20 years old when he became a Sangamon County deputy sheriff, a post he held for eight years under two different sheriffs.
Duncan later served six years as a Springfield police officer – although he officially was designated a "special detective." What that meant was that Duncan was allowed to enforce the law against African-Americans, but generally not against White criminals. And symbolically, Duncan's title of "special detective" meant that, although he and one other Black man were officially considered police officers, no Black man in Springfield at the time was authorized to wear a police uniform.
Nonetheless, a 1918 newspaper story about Duncan said, "his record for number and nature of arrests stands as well as that of any man on the force. He has handled some of the toughest men and some of the most intricate cases in the city's history, sending 11 men to the penitentiary."
Duncan also was a Republican precinct committeeman for more than 20 years; for much of that time, newspaper stories report, he was considered Springfield's most influential Black politician.
Amos Duncan and his wife, Phoebe Florville Duncan (1891?-1979), granddaughter of Abraham Lincoln's friend William Florville/Fleurville, were featured prominently in a 1926 publication, Directory of Sangamon County's colored citizens: a history of the Negro in Sangamon County. Here's part of what the directory said about Amos Duncan:
He is a man of large business interests, owning and operating the Pekin Theatre, 815½ E. Washington. He also owns and operates beautiful Dreamland Park, southeast of the city, a credit to the colored people of Sangamon county and which has proven to be a social center of our group. He also conducts the clothes cleaning establishment at 1030 E. Madison Street. He owns a beautiful home on North 15th Street, besides other real estate interests. So that it is evident Mr. Duncan is one of our most successful and substantial business men.

In the political world, Mr. Duncan is the acknowledged leader of the colored masses. He has been in politics for more than 20 years and has thoroughly mastered the game. No man stands higher in the councils of the Republican Party. Nor is there a man whose influence with the masses of the people is as great.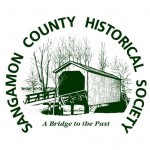 Contributor: Mary Frances. Frances, a 2023-24 Illinois Humanities Road Scholar, will travel throughout Illinois giving talks about the photographs in her new book, African Americans in Springfield. To schedule a talk, contact her at owl2810@protonmail.com.
Original content copyright Sangamon County Historical Society. You are free to republish this content as long as credit is given to the Society. Learn how to support the Society.