Frank Santarelli assembled what turned out to be a great Riverton boys basketball team on a cold November afternoon in 1949.
Santarelli, himself a Riverton alumnus, coached the Hawks from 1935 through 1942 and 1946 through 1957. The 1949-50 team was missing two graduated players from Santarelli's 18-8 team the year before. But Riverton's returning lettermen included six seniors, and the Hawks would finish the 1949-50 season with a record of 26-1, still the best in school history.
Santarelli had some firm ideas about coaching, but he was willing to adapt.
"The first month of practice, we didn't get to touch a basketball," Bill Mann, starting center in 1949-50, remembered. "It was all conditioning and fundamentals. Footwork, running stairs, all that stuff. We did do a lot of fast-breaking and running."
Phil Pinney, a 1951-55 player who later became Riverton school superintendent, agreed.
"(H)is players were always so fundamentally sound. All of the players worked hour after hour on dribbling, passing and shooting.
"There wasn't a lot of money going around in those days, so we dusted our own floors and squeegeed our own locker room," Pinney added. "Everybody pitched in."
John Vala, who played for Riverton's 1936 district champions, said Santarelli "was a lot of fun to play for."
He would often say do things completely, to the best of your ability. Do the best you can in whatever you do. I've never forgotten those words.

For years he wanted you to shoot with two hands. My brother Marty remembers how Santarelli started to change when Walt David (1943 Riverton grad) came along with his one-handed jumper. Of course, he made Walt shoot free throws that way too. He said if you're going to shoot baskets like that, you might as well shoot your free throws like that."
The 1949-50 team wasn't a very tall team – Riverton's 1950 enrollment was only 107 – but it had good shooters and surprisingly able rebounders.
The starting five included four seniors: the 6-foot, 2-inch Mann, 6-1 forward Bill Jacobs, 5-9 forward Harold Hulett, and 5-9 guard Gene Cicciarelli. The fifth starter was junior Jack Ray, a 5-10 guard. Seniors Dick Rusciolelli and Jack Watson and juniors Ernest Harvill, Joe Marada and Jack Young were the most active substitutes, although sophomores George Lowry, Ivan Pinney and Ed "Watty" Roscetti got some minutes.
The combination defeated its first 26 opponents from Nov. 15, 1949, through Feb. 24, 1950. Along the way, the Hawks won the championships of the Williamsville Invitational Tournament, the Sangamon County Tournament, the Sangamo Conference, and the Tri-City District Tournament. Over the full 27-game season, they beat their rivals by an average score of 55-39.
Some games were blowouts, but Riverton had the ability to win close contests too – such as a big 50-46 win over Springfield Feitshans in the season's second game. The Hawks defeated Illiopolis four times and Pawnee, Rochester and Tri-City three times each.
At Auburn in early January, one of the rims broke at halftime. The home team had to go to Springfield for a replacement. The game resumed only after a lengthy delay. But when it was over – at 1 a.m. – Riverton had notched its 12th win, 49-46.
The Hawks waltzed through the Sangamon County Tournament, winning games by 69-30 (Pawnee), 57-24 (Rochester), and 59-40 over Illiopolis. The school won five county titles in a span of 13 years (1938-51), four by teams coached by Santarelli.
Hulett and Mann usually took turns leading the 1949-50 Hawks in scoring. During one stretch of six games, Hulett averaged 19.5 points per game. He finished with an average 12.8 ppg for the season. Mann averaged 12.1, Jacobs 9.3, Cicciarelli 7.7 and Ray 5.8 ppg.
The Hawks played home games in the school's first gym, built in 1930. Prior to that year, the team usually played at the Riverton Town Hall, although in one season (1925), Riverton actually hosted the opposition in a gym on the second floor of "Cardoni's Moving Picture Room."
In 1958, Riverton dedicated a new gym, which eventually was named for Santarelli. It was used until today's Hawk Center opened in 1996. (Footnote: The first words of the Illinois State Journal's story about the Feb. 10, 1958, dedication game were "David beats Goliath." Riverton, coached by Bob Ciota, a '53 Riverton graduate, beat Springfield High's Senators 51-46 in overtime. Several of those Senators would go on to win the state championship a year later.)
At the Tri-City district tournament in late February 1950, the Hawks' unbeaten streak became 25 and then 26, with big wins over Illiopolis and Warrensburg. In the title game, Riverton trailed Warrensburg by five entering the fourth quarter and rallied to win 45-42, paced by Mann's 16 points. Harvill's two free throws in the last minute sealed the victory.
The Hawks' dream season ended on March 1, when Niantic-Harristown defeated Riverton 43-38 at the Decatur regional. The game was held in the spacious Kintner Gym, and it marked the first time Riverton had shot against glass backboards.
"I remember going onto the floor for layup drills," Watson told a State Journal-Register interviewer in 1999. "It was like shooting into a mirror."
"We'd never seen glass backboards before," Hulett agreed. "It seemed like our shots would just ricochet off the backboards like nothing. We had a couple guys sick (flu bug) and Frank (Coach Santarelli) wasn't feeling well either. But we just blew it. You have the whole town rooting for you, and you feel so low."
The coach
Frank Santarelli (1911-84), born and raised in Riverton,  was a 1929 graduate of Riverton High School, where he played basketball and track.
At the time, Riverton was a three-year school. There was no senior class, so Santarelli graduated as a senior from Illiopolis High School in 1930.
He worked to pay his way through the University of Illinois, where he received bachelor's and master's degrees. In 1935, Santarelli was hired at Riverton High, where he taught history, social science, physical education and coached. He also drove the school bus.
Riverton's 1935-36 basketball team won a postseason district tournament, a rarity for a 3-year high school.
Santarelli coached all sports at Riverton from 1935 thru 1942 and 1946 thru 1957, taking three years out for U. S. Navy service during World War II. Over his 18-year career as coach of boys' basketball, Santarelli's teams won 315 games.
Santarelli later became the RHS principal and then school superintendent. He resigned from the Riverton School District in 1963 to take a position with the Illinois Office of Public Instruction. He retired from the state in 1971.
When Santarelli died in 1984, more than 400 people attended his wake, and another large crowd attended the funeral mass at his home parish, St. James Catholic Church in Riverton. He is buried at Camp Butler National Cemetery.
The players
Gene "McGee" Cicciarelli (1930-90). Construction worker, member of AFL-CIO Construction Local 477.
Ernest F. Harvill (1933-94). Self-employed in construction business in South Dakota.
Harold "Cookie" Hulett (1932-2020). Sixty years in the insurance business, including 30 years at Western Catholic. Son Tim played major league baseball for the White Sox, Orioles, Cardinals.
William "Bill" Jacobs (1933-89). Worked at Illinois Highway Department and was a highway project director in Phoenix, Arizona.
William "Bill" Mann (1931-2017). Worked at the Sugar Creek Water District and was superintendent of the Riverton Water District when he retired.
Joseph P. Marada (1933-92). Lieutenant colonel in U. S. Marines (Korea and Vietnam), high school teacher in North Carolina.
John "Jack" Ray (1933-2016). Meteorologist with the National Weather
Service for 34 years.
Edward "Watty" Roscetti: land surveyor for more than 40 years.
Richard "Dick" Rusciolelli (1932-2015). Public relations liaison for the China Lake Naval Weapons Center in California.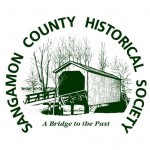 John "Jack" Watson (1932-2018). Insurance business; president of Franklin Life of Springfield and CEO and chairman of Midland National.
John "Jack" Young. Manager of shoe departments at Bressmer's, Famous-Barr and Macy's.
Contributor: Phillip Shadid