As 1869 began, the Illinois State Journal saw Springfield as a growing, prosperous and busy community. And the future looked even brighter: Two coal mines had just opened, plans had been drawn up for a new state Capitol, and the city waterworks was nearing completion.
"With inexhaustible supplies of the two important elements, fuel and water, at her very doors," the Journal said on Jan. 4, 1869, "with splendid building sites at cheap rates, with abundant building material, and with an industrious and thrifty people, Springfield offers inducements to manufacturers, unsurpassed in the West, and may hopefully look forward to a future of unrivaled prosperity."
The Journal backed up its start-of-the-year optimism with a detailed look at the city's businesses and professions. Here is part:
The following statistics … will prove interesting, as showing the leading occupations and professions which give employment to our people and the number engaged in each:

The well-known reputation of our city for morality and good order is attested by the presence of 66 lawyers, whose united efforts cannot fail to maintain that high reputation.

To guard and watch over the health of our citizens we have 42 physicians and surgeons, while eight dentists find employment in taking care of our teeth.

Seven architects and nine artists help to promote a taste for the esthetic – the works of the former adding beauty to our public and private edifices, while that of the latter adorn our homes.

Five Banks, with large capitals, furnish the medium for conducting our heavy commercial business, shipping, etc., etc.

We have 54 wholesale dealers, who find a large and profitable business in supplying the retailers of the city and surrounding towns; while 328 retail dealers supply our citizens with all necessaries.

Eight mills grind our wheat and corn; and 15 bakers fit the product for consumption.

The news and other literary matter is furnished by six printing establishments and four book binderies.

Our meat is prepared by 49 butchers; a homefactory furnishes the spieces to season it with, and six brewers supply beer to wash it down.

Six carriage manufacturers, employing 54 operatives, supply us with everything on wheels, from the lightest buggy to the largest family coach and farm wagon; and 51 harness manufacturers furnish the "horse millinery."

Leather is prepared by four firms, and 103 shoe-makers fit it for foot covering.

Our housewives are supplied with brooms from two factories, and with tinware from nine shops, employing 43 hands.

One hundred and twenty-six retail liquor dealers meet the demands of the disciples of Bacchus, while 115 retail tobacco dealers pander to the public taste for the noxious weed.

In fact, we manufacture for home consumption nearly every article of necessity, and even of luxury, including: Artificial Limbs, Bonnets, Books, Boilers, Beer, Brooms, Brick, Boots and Shoes; Carriages, Clothing, Cigars, Confectionary and Coffins; Flour, Furniture and Farm Utensils; Harness, Hats and Caps, Ironware, Leather and Lightning Rods; Marble, Gas Fixtures and Pumps, Sashes and Doors, Soda Water, Spices, Stencil Plates and Stationery; Tinware, Trunks, Vinegar, Woolen Goods and Yeast; and a number of other articles too numerous to count.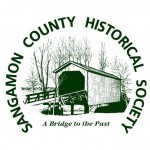 "(I)n all which goes to make a desirable place of residence," the Journal concluded, "Springfield stands unrivalled."
Original content copyright Sangamon County Historical Society. You are free to republish this content as long as credit is given to the Society. Learn how to support the Society.