Comer Cox, the namesake of Comer Cox Park in Springfield, was an Alabama native and star athlete in his  youth who went on to lead the Springfield Urban League.
Comer Lane Cox was born May 9, 1905, in Athens, Ala. His family had a long history there, extending back to his probable great-grandfather, T. J. Cox, who was a slaveholder. As of 1860, records show T. J. Cox enslaved eight people, including a 15-year-old biracial male, David, who most likely was Comer's grandfather. David and his wife Mary had a son, Watkins. According to the 1910 Census, Watkins Cox and his wife Lelia were the parents of nine children, including Comer, age 5. (Between 1925 and 1933, four of the children would die of tuberculosis.)
When Comer Cox was born, Athens, Ala., on the northern edge of the state, had 1,000 inhabitants, a Louisville & Nashville Railroad passenger depot, an electric light plant, waterworks, a saw mill, a cotton and guano warehouse, a cotton gin, a knitting mill, hotels and a variety of stores. It was the county seat of Limestone County. African-Americans had their own extensive public school system, including Trinity School, established in 1865.
The Cox family lived on Browns Ferry Street; family members worked as day laborers, blacksmiths, grocery store proprietors, housekeepers, and laundresses.
Sometime between 1910 and 1920, however, the Coxes joined the first great migration of Black people from the South and moved to St. Louis, Mo. Watkins Cox found work as a porter and a custodian at city hall and bought a house at 4315 W. Belle Place. Comer Cox attended Charles H. Sumner High School a mile away. (Sumner, established in 1875, was the first Black high school west of the Mississippi River.)
Cox played football and baseball at Sumner. He went on to Fisk University, a historically Black university in Nashville, Tenn., where he received a degree in business and starred at quarterback for the football team. "And the names of Wyatt Slaughter … and Comer Cox of St. Louis will go down in Fisk's sport history as the sparkling stars whose touchdowns gained for Fisk their most glorious victory," the Pittsburgh Courier said in reporting one 1930 game.
While attending Fisk, Cox also played professional baseball with two Negro League teams, the New York Elite Giants and the Cleveland Cubs, compiling a career .297 batting average as a third baseman/right fielder.
Cox married Louise Robnet Miller in Huntington, W. Va. In 1935. Louise Cox (1900-78) worked as a juvenile court counselor and was active in the Urban League Guild, League of Women Voters, Young Women's Christian Association, Iota Phi Lambda sorority, and the Springfield Colored Woman's Club.
Comer Cox spent his life working to improve race relations and prospects for African-Americans, usually for the Urban League. He had more than 20 years experience with groups including the Milwaukee Urban League, the Booker T. Washington Center in Erie, Pa., and the Marion, Ind., Urban League when he was named executive director of the Springfield Urban League in 1962. Cox would head the local agency until his death in 1971.
Cox and the Springfield league took on a variety of issues during his tenure, which covered much of the early civil rights movement. Among them were criminal justice, fair housing, remedial tutoring, scholarships and race relations in general. Announced topics for some of the speeches Cox gave during his tenure included "How are Your Race Relations?", "Major Concerns of the Urban League in the Field of Civil Rights and the Poverty Program in 1967", "Racial Relationships in Springfield", and "The Christian Looks at Race".
Newspaper coverage suggests Cox took job preparation, fair employment practices, and economic development as his special focus, often working behind the scenes with employers to find jobs for African-Americans. (Not all of his efforts were problem-free. When the Cook Street post office was under construction in 1968, for instance, the California-based contractor agreed to use Cox and the Urban League as a referral agency for minority workers. The contractor, however, didn't follow through on the pledge. It took a lawsuit and picketing by the league and NAACP before the contractor seriously ramped up minority hiring.)
Cox's community involvement was extensive. He was an officer in Frontiers International and the Springfield Human Relations Commission, was on the board of directors for Springfield and Sangamon County Community Action,Inc. and chaired the Small Business Advisory Council. In 1965 the Foundation for Freedom and Democracy in Community Life honored him with the National Champion of Open Occupancy Award. At public meetings, he advocated for recreational facilities, particularly swimming pools, on the east side and called for increased enforcement of sanitation and public safety laws.
Cox died Aug. 15, 1971, at St. John's Hospital. He was buried without a grave marker at St. Peter's Cemetery in St. Louis, a few miles from his childhood home. Seven years later his sister Adelaide was buried in the same grave. The Society for American Baseball Research purchased a grave marker which may be placed in 2022.
Comer Cox Park was dedicated on May 26, 1977. Originally 2½ acres, it was later expanded to six acres. Operated by the Springfield Park District, it contains basketball and tennis courts, a picnic shelter and playgrounds.
Comer Cox grew up in a town named after Athens, Greece, where learning, athletics, and democracy reigned. He dedicated his life to all these endeavors, despite experiencing racial segregation, Jim Crow, the first great migration, family tragedies, the Great Depression, World War II, and the civil rights movement. Cox always lived in the neighborhoods where he worked, trying to eradicate the same barriers he must have faced. Despite those barriers, he was described as quiet, amiable, gentle, moral, experienced, and determined. His determination culminated in exemplary careers in sports and civil rights, which are memorialized at Comer Cox Park.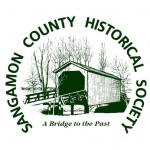 Contributor: Mary Frances. Frances, a college instructor, artist, and independent historian, has lived in Springfield for 33 years and is interested in documenting untold African-American stories.
Original content copyright Sangamon County Historical Society. You are free to republish this content as long as credit is given to the Society. Learn how to support the Society.