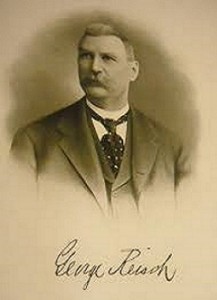 George Reisch (1846-1936), a son of Franz Sales Reisch, founder of the Reisch Brewing Co., helped find ways to continue the business during Prohibition, making flavored soda water and malt syrup. But his opinion on banning alcoholic beverages was clear:
The whole stock in trade of prohibition always consisted of hypocrisy, cunning deception and absolute falsehoods. They continually claim to be followers of our Lord, Jesus Christ. … Were He here now and acted as He did when on earth He would be arrested, prosecuted, heavily fined, and sent ot prison for life, or possibly murdered by those same pretended friends and hypocrites.

"The worst of all is that their conduct is actuated by most selfish and unchristian motives: to attain, continue, and, if possible, to even perpetuate their political power, and to destroy our Republican form of government, which was transmitted to us by our forefathers …

"When we look back in this the year of 1931 and view conditions we are really saddened. In place of freedom we have prohibition and paternalism and proscription. In place of brotherly love we have selfishness, avarice and graft. Strangers at one time were welcomed in every state, city and village. Now it is unsafe to welcome stranger(s) for fear of being robbed or even killed. Prohibition has wrought this great change.
Source: reischbrewing.com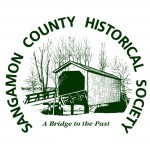 Original content copyright Sangamon County Historical Society. You are free to republish this content as long as credit is given to the Society.