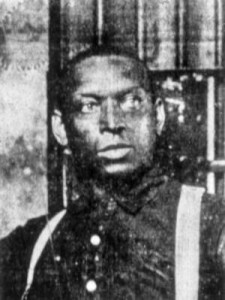 George Richardson was a black man who was falsely accused of sexually assaulting Mabel Hallam, the white wife of a streetcar conductor, on Aug. 13, 1908. The allegation, reported in sensational fashion by local newspapers, helped instigate the Springfield race riot of Aug. 14-15, 1908.
Hallam later admitted she had concocted the assault, perhaps to disguise the fact that she had been entertaining a white lover. Richardson, a hod carrier, had been arrested solely because he happened to be working nearby.
Richardson, exonerated, remained in Springfield. A 1926 Directory of Springfield's Colored Citizens listed him as a janitor at Illinois Bell Telephone. He died in 1948, at age 76, at St. John's Hospital.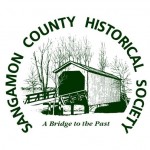 Original content copyright Sangamon County Historical Society. You are free to republish this content as long as credit is given to the Society. Learn how to support the Society.