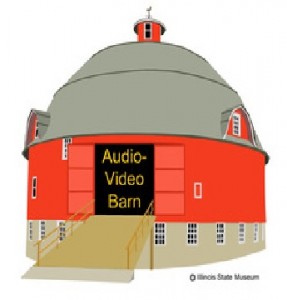 The Audio-Video Barn of the Illinois State Museum was created to collect oral histories about Illinois agriculture. The 130 "Stories from the Barn" include 18 by Sangamon County residents. They can be seen and heard as outlined below. Transcripts (.pdf format) also are available.
Marie Burch (born in Divernon in 1887). Topics include raising chickens, egg production and the Depression.
Evans Cantrall (born in Cantrall, 1884). Topics include the hog business, sweet clover farming and the Springfield Race Riot of 1908.
Deanna Glosser (director of Slow Food Springfield). Topics include farmers' markets and environmental planning.
Pam Gray (volunteer director of the Illinois State Fair Museum). Topics include agriculture's role in the fair.
Gray Herndon (born in New City, 1880s). Topics include rural life and law practice during the Depression.
Margaret Honey (born in Newton, 1884). Topics include dairy farming, teaching and home birth.
William Hubbard (born in Sangamon County near turn of 20th century). Topics include life as a black man in Sangamon County, Springfield Race Riot, farming.
George Marr (born in Kentucky, 1902). Topics include Sangamon County farming, Bates Experimental Road.
Alice Martin (born in Rochester, 1889). Topics include life as domestic servant, one-room schoolhouse, Springfield Race Riot.
Winfred Mills (born in Williams Township, 1898). Topics include modernization of farming business, Pioneer Seed career.
John Moore (born in Bradfordton, 1890). Topics include running farm as 13-year-old, working with horses.
Ray "Bud" Nuckols (born in Kentucky, 1903). Topics include rural electrification, government practices.
Michael Scully (born in England, 1920s). Topics include biodynamics, organic farming.
David Seibert (born in Belleville, 1944). Topics include beef cattle production, U of I Extension.
Larry Smith (born in Bismarck, 1937). Topics include hemp production, use of German POWs as farm laborers.
Emma Snodgrass (born in Kansas, 1887). Topics include childhood and life on a farm.
Rolland Stone (born in Sangamon County, early 1900s). Topics include the Stone Seed Co.
Marie South Williams (born in DeSoto, 1893). Topics include coal mine wars, illnesses.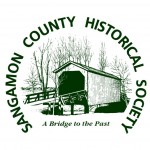 Original content copyright Sangamon County Historical Society. You are free to republish this content as long as credit is given to the Society.