Because of the COVID-19 pandemic, Southern Illinois University School of Medicine indefinitely postponed its 50th anniversary alumni gala, which had been scheduled for April 4, 2020, at the Crowne Plaza in Springfield.
The gala was a minor casualty of the virus. But the pandemic highlighted the crucial role SIU Med School plays in health care in Illinois, especially the area surrounding Springfield, where SIU students undergo most of their medical education. The crisis was still playing out as this SangamonLink entry was being written in the spring of 2020, but SIU School of Medicine, school, its physician faculty, graduates and students, and the infrastructure built up over five decades gave central Illinois unusual advantages in confronting COVID-19.
A history of the school, published on the medical school website in 2018, outlined some of SIU's impact:
SIU is a national leader in the percentage of graduates who enter primary care. SIU has approximately 325 resident physicians training in 17 medical specialty areas. It also awards masters and doctoral degrees in pharmacology, physiology, and biochemistry and molecular biology. Other degrees are a master's of science in physician assistant studies, a combined MD-JD degree and a combined MD-MPH degree. The School also offers a Physician Assistant degree.

SIU has more than 300 teaching physicians in family medicine, internal medicine, neurology, obstetrics/gynecology, pediatrics, psychiatry and surgery. The School of Medicine, its outpatient clinics SIU HealthCare, and its teaching hospitals, Memorial Medical Center and St. John's Hospital, make Springfield an expanding academic medical center with considerable clinical, educational and research expertise. It has 25 building locations.
In May 2020, the school was to graduate its 3,000th student; 3,000 more physicians had undergone residency training at SIU. More than 900 SIU alumni were practicing in Illinois in the fall of 2019.
One of the most important aspects of SIU Med School in Springfield has been the school's medical practice, involving 270 physicians at three major facilities in Springfield (the school also staffs six family and community health centers elsewhere in central and southern Illinois). Rather than operate its own teaching hospital in Springfield, however, SIU students and residents get clinical experience at St. John's Hospital and Memorial Medical Center.
The school also sponsors nine institutes and centers that offer advanced care for specific disorders, such as cancer, Alzheimer's disease, neuroscience and fertility/in-vitro fertilization.
As of 2019, SIU reported, more than one-third of the medical school's alumni were in one of four "general practice" fields – family medicine, internal medicine, pediatrics and medicine/pediatrics. That was in line with one of the goals the first dean, Dr. Richard Moy, outlined in an interview with Illinois State Register reporter Dolores Katz in November 1969, shortly after Moy (1931-2013) was hired to begin building the medical school.
The new school, Dr. Moy said, will be primarily concerned with producing "practitioners of medicine" – no researchers. The school will have programs for most or all of the traditional specialties. In addition, it will educate "primary physicians" – specialists in general practice.

Dr. Moy emphasized that this new kind of general practitioner "will be a very sophisticated physician indeed." His training will be longer than that of the traditional G.P. and he will probably have to complete a three-year residency.
(Despite Katz's, and probably Moy's, references to medical school students as exclusively male, some 40 percent of graduates through 2019 were women.) SIU Medical School originally set up a three-year course of study, the first year of which was spent in Carbondale and the last two in Springfield. The school converted to a four-year curriculum in 1980.
One of Moy's first challenges was to mollify skeptical local physicians. Seventy Springfield doctors signed a petition to Gov. Dan Walker in 1973 that accused SIU of empire-building and planning to replace the city's existing physicians.
The spokesman for the dissidents, Dr. Homer Kimmich, who had been an assistant dean at the school, explained his change of heart in a letter to the local medical community that January. SIU originally intended to have clinical instruction overseen by doctors already practicing in Springfield, not "outsider" faculty, Kimmich wrote.
"Never did I, nor any of you that I remember, invite strangers to come in and take over, corrupt our practices and insult our intelligence," he added.
Another critic (and former medical school supporter), Dr. Hugh Howard, argued that the Springfield area couldn't supply enough patients to support medical school classes amounting to 100 graduates a year.
One of the underlying reasons for the protest also was SIU's plans for its physicians to practice and be paid through a fledgling health maintenance organization, instead of via traditional private offices. Many doctors at the time saw HMOs, which have come to dominate the business side of medicine, as a socialistic innovation that would limit their incomes.
Moy responded that SIU faculty members would spend most of their time teaching, not dealing with patients, and the impact on other doctors would be minimal. SIU supporters, including apparently a majority of local physicians, also predicted the presence of the medical school would draw people to Springfield for more advanced medical care. Hearings held by the Greater Springfield Chamber of Commerce helped clear the air, and the doctors' revolt petered out in a couple of months.
SIU held its first commencement in 1975, when 24 advanced-standing students graduated. The charter class, made up of 43 students who began their medical studies at SIU, graduated in 1976. Residency studies – the first "specialty" was family practice – had begun in 1972.
From the beginning, the school was designed to take on what Moy and others saw as a dangerous shortage of physicians in rural areas of Illinois. The 2019 report found that SIU grads were practicing in 69 counties in Illinois, 504 of them in 66 downstate counties considered SIU service areas.
"Through five decades," SIU dean and provost Jerry Kruse wrote recently to alumni, "we've never lost sight of our primary objective: to produce qualified, caring physicians to improve the health of the people and communities of central and southern Illinois."
Finally, SIU Med School from the beginning has been a pacesetter in new ways to train student physicians. According to the school history:
At the time SIU School of Medicine was created, medical education was driven by lecture after lecture. The innovative faculty at the SIU School of Medicine, led by Dr. Moy, envisioned a better way to teach medical students.

Problem-Based Learning became an optional track medical students could choose. Problem-Based learning uses real case studies and interactive training methods to expose students to real-world problems. The SIU curriculum also emphasizes integrating basic science principles with clinical problems.

… SIU School of Medicine (also) became a world-wide leader in the use of Standardized Patients, in which a citizen is trained to act like a patient, allowing medical students to practice their clinical and exam skills in controlled, supervised setting. Standardized Patients and Problem-Based Learning have been adopted by nearly all medical schools in the world. …

In 1985, the School established a requirement that all students satisfactorily complete a final comprehensive performance-based assessment procedure (using standardized patients) as a condition of graduation with the M.D. degree. In 1987, U.S. News and World Report described SIU as the medical school most frequently cited as having an innovative program.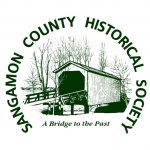 More information: See the history page of the SIU Medical School website, which details the growth of the school's programs, lists the school's provosts, and links to a variety of programs, initiatives and medical school priorities.
Original content copyright Sangamon County Historical Society. You are free to republish this content as long as credit is given to the Society.