Both the Capital Railway Co. and the Springfield City Railway Co. began horse-drawn trolley service in 1866, according to the History of Springfield, Illinois, Its Attractions as a Home and Advantage for Business, written by John Carroll Power in 1871.
The City Railway and People's Electric Railway (formerly Citizens Railway) systems were merged into the Springfield Consolidated Railway Co. in 1893, and the new company electrified the city's trolley system.
The last Springfield street car run took place on Jan. 1, 1938.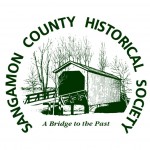 Original content copyright Sangamon County Historical Society. You are free to republish this content as long as credit is given to the Society.