The storm that forever repudiated the theory that Springfield was immune to tornadoes occurred at 3:15 p.m. on Tuesday, June 14, 1957.
The storm — later designated as F4 in severity — swept through the south side of Springfield, killing two people — Mrs. Paul Farley, 60, and Anna Belle Larson, 37 — and injuring more than 50 others. Property damage was estimated at $3 million; 25 homes were destroyed and 175 others badly damaged.
A wind gust of 98 mph was recorded during the storm, still a record as of 2013.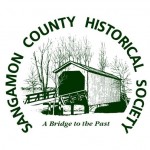 "This tornado … ended the myth that Springfield was tornado-proof because it was in a bowl," reported the Illinois State Register the next day.
More information: Tornado folder, Sangamon Valley Collection, Lincoln Library
Original content copyright Sangamon County Historical Society. You are free to republish this content as long as credit is given to the Society. Learn how to support the Society.