In February 1903, the SS Pennland docked at Philadelphia, offloading scores of immigrants. One of the newcomers walking off the ship that day was Josef Kohlrus, a 31-year-old miner from Central Hungary.  With $14 in his pocket, Josef's final destination was Newark, N.J. The following year, his wife Theresa Hoffmann and their children, Franz "Frank", Alois "Louis" and Maria "Mary" (all born in Hungary), and Josef's brother Wenzel arrived in New Jersey.
The family settled in Sangamon County around 1905, and Josef (1872-1963) went to work in the coal mines of Springfield. Perhaps mining was in his blood – the family name Kohlrus (Kohlruss in the original German variant) means "coal soot." In due time, more of Josef's siblings – Anton, Karl, Tomas, Rosa, Maria and Theresa – immigrated to Sangamon County, too.
The family was part of an influx of Danube Swabians (Donauschwaben in German), ethnic Germans from the Austro-Hungarian Empire, who arrived in the U.S. and in Sangamon County during the early 20th century. They had led a predominantly agrarian lifestyle in Europe, along with unemployment, compulsory military service and ethnic conflict. Even though they faced economic hardships in the U.S., they still were better off working for meager wages as coal miners in central Illinois.
In Sangamon County, for obvious reasons, Danube Swabians often lived where coal mining was the primary occupation. Virden, Pawnee and Auburn all had minor influxes of these immigrants during the early 20th century. In Springfield, where coal mining was an employment mainstay, families such as Albert, Buchinger, Fiaush, Kuntz, Pamer, Pichler, Tiemeyer, Runkel and a dozen more represented the bulk of the Danube Swabians in the county.
The earliest arrivals to the U.S. tended to be single men, who typically became seasonal miners. In Springfield, Eastern European immigrants were concentrated on the southeast side of town, so they primarily worked in mines located in that area: the Jefferson Coal Company ("Brewerton Mine"), the Woodside Mine (Peabody No. 53) or the Capital Mine (Peabody No. 57). Danube Swabian women maintained their traditional roles as housewives and homemakers.
The Austro-Hungarian Empire covered a vast section of Central and Eastern Europe prior to War I, taking in Austria and Hungary, of course, but also the Czech Republic, Slovakia, Slovenia, Bosnia, Croatia, Serbia and Montenegro. It even extended into portions of present-day Italy, Romania, Poland, Ukraine and Moldova.  With a population exceeding 48 million, it was exceptionally diverse.
Included were Danube Swabians, who got that name because they lived along the Danube River. Only a portion, however, actually hailed from the Duchy of Swabia (today the German states of Bavaria and Baden-Württemberg).  Danube Swabian family lines extend back to the late 1600s, when their ancestors obtained permission from the Hapsburg crown to enter Austria from Germany in order to re-populate the Danube valley after Ottoman Turks were expelled from Austria.
Settlements occurred in three waves.  Sangamon County's Danube Swabians tended to be descendants of colonists from the third wave, which took place in the 1780s.
Some Danube Swabians, especially those living near Hungary's Bakony Forest, were miners because the Bakony Forest area contained manganese, bauxite and other minerals.  Coal miners in Sangamon County who came from this region often required little training, as they were experienced workers from the moment they entered local mines. Josef Kohlrus and his wife both were born in Veszprém County, an area of the Bakony Forest.
German was the common language spoken by all the settlements, but the families also spoke a dialect—schwowisch, a blend of southwestern German mixed with regional vocabulary words.   Socially, the majority of the Danube Swabian population lived a Catholic-centric lifestyle, although there were families that attended Lutheran Congregations.
Most of Springfield's Danube Swabian immigrants were Catholic and their social lives tended to revolve around their neighborhood. Many Danube Swabian families moved into the neighborhood around Sacred Heart Church during the early 1900s.  St. Barbara Church, Springfield's Slovenian Catholic parish, also saw an increase in German-speaking members when Danube Swabians moved into the neighborhood.
Statistically, the 1910 Federal Census counted 851 Austrians and 460 Hungarians in Sangamon County. However, the total – 1,311 Austro-Hungarian residents of the county –Slovenians, Croatians, Slovaks and Serbians were also labeled either Austrian or Hungarian. As a result, the genuine number of local Danube Swabians is difficult to determine.
To keep his children out of the local mines, Josef Kohlrus (his first name was usually Anglicized as "Joseph") went into the grocery business. He opened a store at 1512 N. 15th St. in the early 1930s.  The elder Kohlrus knew nothing about the trade, but he was determined to see that his sons, Louie, Walter, Eddie and John, could "see the sunshine" while they made their livings. The eldest son, Frank, never worked in the store, but Josef's son-in-law Michael Rock did so briefly.
The Kohlrus grocery was in operation from the early 1930s until 1968, when the brothers formed Kohlrus Catering Service.  They used the old store building as a warehouse and an office for the catering company.  Aside from standard American fare, the Kohlruses made chicken paprika, sauerkraut and other specialties native to their family's homeland.  The brothers took pride in their business, and they ran it well, "serving home-style food to much larger than home-style crowds", as Sandy Baksys  reported in a December 1977  Illinois Times article.
During World War II, many Danube Swabians served with the German armed forces.  After Germany's loss, the communist government of Hungary sent thousands of German-speaking citizens back to Germany – including many Danube Swabians, despite their centuries of residence in Hungary.
By the 1960s, the Danube Swabian community in central Illinois also was being diluted, although for far more benevolent reasons. Coal mines shut down, children married out of the Swabian community, and families who once attended Sacred Heart or St. Barbara's churches gradually moved away. The new generations spoke little, if any, schwowisch dialect. As a result, by the 1980s, a vibrant Donauschwaben culture ceased to exist in Sangamon County.  Kohlrus Catering Service closed in 2001, when the last of the brothers retired.
Contributor: William Cellini Jr.
Hat tip: To Dylan Shomidie (Somogyi), for an on-the-ground report from Hungary on Danube Swabians in history and today. See Comments below.
More information: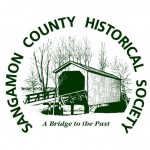 *Genealogical and other information is available in The German immigrants from Veszprém County, Hungary: A guide to finding your German ancestors from Veszprém County, Hungary, their history, culture and origins, by E. Chrisbacher (2005).
*A website, People Forgotten in History: The Donauschwaben, provides a compact history of the Danube Swabians.
Original content copyright Sangamon County Historical Society. You are free to republish this content as long as credit is given to the Society.