This entry has been edited to add photo above.
Root beer stands first appear in Springfield city directories in 1931, with three outlets mentioned: A&W Root Beer, 408 E. Adams St; Icy Root Beer, Fifth Street and South Grand Avenue; and Frostkist Root Beer, 1533 N. Ninth St.  Each has its own distinct local history, and one — A&W — still operated in Springfield in 2019.
During the golden era of the root beer stand, a thirsty customer could pull up in his or her car and, depending on the stand's menu, relax in the car with a hamburger, French fries and frosty mug (glass, of course) of root beer, which had been delivered by a young "curb girl."  Later, when males also tended to the customers, the "curb" position became known as a "car-hop."
The history of root beer extends back to the Native Americans and then the British, who created medicinal blends during the colonial period.  Sassafras traditionally was the key ingredient of a true root beer. However, safrole, a constituent of sassafras, was found to be carcinogenic, so commercial root beer makers now use substitute ingredients. In any case, so many combinations of ingredients go into the drink that there is no single formula for root beer. The varied formulas and distinctive flavors have contributed to root beer's popularity.
The first commercial root beer in the U.S. is credited to Charles Elmer Hires, who peddled his formula at the 1876 Philadelphia Centennial Exhibition.  The Hires Company won an award for its formula at the 1892-93 Columbian Exposition in Chicago; from there, Hires went on to become the first commercially bottled root beer.
Grocery stores sold root beer in bottles beginning in the late 1800s. Root beer also was sold as an extract and as kits, so people cold bottle their own blends at home.
Root beer stands, though, were an outgrowth of the increasing popularity of the automobile.
A&W (named after founders Roy Allen and Frank Wright) is thought to have originated the root beer stand. Allen opened his first stand in 1919 in Lodi, California. After Wright came into the business, A&W began selling franchises in 1924.
A&W's first Springfield franchisee was Ruben Stiglitz, who operated the stand at 408 E. Adams St. until 1932.  Another location at 3201 S. Sixth St., on Route 66, appears to have closed in the early 1950s. A&W also opened at 2120 S. MacArthur Blvd. in 1949.  During this period, the stand's owner was Merrill "Mel" Emerick, a former food inspector with the Illinois Department of Agriculture.
The MacArthur location closed about 1964, and a new restaurant opened in the 1800 block of West Jefferson Street. The Jefferson Street outlet was closed in 1979. In 2019, A&W's last Springfield franchise operated in partnership with Long John Silver's fish and chicken restaurant at 1030 Clock Tower Drive.
Icy Root Beer was another popular hangout for teenagers and families.  It also provided good summertime jobs for local teens, as evidenced by the Icy's numerous newspaper ads seeking "high school-educated" youths. Its earliest Springfield incorporators were George Shea, Earl Stuart and Walter Roesch.  Stuart also managed the stand.  In his senior years, Roesch owned the Hotel Abraham Lincoln in downtown Springfield.
In 1932, ownership of "The Icy" passed to the Winstead family of Jacksonville.  The Winstead sisters, Kathryn and Nelle, ran the operation until they moved to Kansas City. Icy Root Beer added a stand at Rutledge Street and North Grand Avenue in 1948 and remodeled the Fifth and South Grand location in 1950.
The assistant manager and eventual owner of both Icy Root Beer locations in the post-war era was Charles Juelich, a St. Louis native.  Juelich had worked with the Steak 'n Shake corporation in the 1950s, and he helped bring those hamburger restaurants to Springfield.
Icy Root Beer's South Grand location was damaged by a grease fire in June 1961; the blaze apparently caused the stand to be shuttered for good.  The Icy outlet on North Grand Avenue closed shortly after Juelich's death in 1976.
FrostKist was a Chicago-based chain whose local owners were Adele Pedrucci and her husband Luigi, originally from Modena Province, Italy. The stand — whose name was changed to Silverfross Root Beer Station in 1933, about two years after it opened — was popular with north-end teens and their families, and the Pedruccis often employed young adults from the immigrant-filled neighborhood nearby.
The family opened a second outlet at 2036 West Grand Ave. S. (West Grand was later renamed MacArthur Boulevard) in 1933.  In 1935, the Silverfross Root Beer Station moved to Second and Jefferson streets, where the Pedruccis offered "broilated" sandwiches and chilli, as well as root beer.
The restaurant's name changed to Angelo's Silver Fross following the death of Luigi in 1943. The Pedruccis' son Angelo took over the business, and Adele became manager. Angelo, only 33, died in 1947. Soon after, Adele closed the operation and moved to California to be with her daughter.
Another popular Springfield root-beer outlet didn't start that way. The Maid-Rite Sandwich Shop at 118 N. Pasfield St. had no root beer on its menu when it opened in 1928. When Maid-Rite did add its own locally brewed root beer, it served it in a "barrel" container. Maid-Rite's root beer became so popular that the restaurant added a root beer garden in 1985. (Maid-Rite has the longest-serving drive-up window in Springfield and reportedly the oldest one in continuous operation in the U.S.)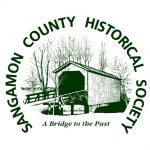 Springfield also has been home to several root beer manufacturers over the years, among them the old Reisch Brewery, which developed its own root beer formula during Prohibition. During the same period, local liquor distributors such as Joseph Schafer often sold root beer made by major national labels, such as Blatz Beer.
Contributor: William Cellini Jr.
Original content copyright Sangamon County Historical Society. You are free to republish this content as long as credit is given to the Society.