LincolnFest, Springfield's Fourth of July street festival, lasted from 1981 through 1993. Aside from fireworks, the free two-day festival offered games, parades, carnival rides, and activities for kids and seniors.
Highlights of each year's event were free performances by nationally known musical acts ranging from The Four Tops to the Kingston Trio to the Glenn Miller Orchestra to Steppenwolf.
As many as 285,000 people attended annually, and over the 13 years, concessionaires, many of them nonprofit groups, took in $2 million.
LincolnFest's eventual cancellation was due to a combination of financial deficits and reduced support from both private donors and the Springfield City Council. Over the years, the festival also had gained a reputation, justified or not, for public drunkenness, which led to an unfortunate nickname – "DrinkinFest."
Aside from its entertainment value, LincolnFest supporters said the event brought visitors and tax revenue to Springfield.
"The city should be extraordinarily proud to have an event of this caliber put on," said Nanci Unterbrink, president of the festival's volunteer board, after the board voted in September 1993 to shut down LincolnFest. "I feel that they might have taken it for granted somewhat."
The event's leading critic was Springfield Ald. Bob Vose, who said city government couldn't afford to subsidize the festival as well as provide security and cleanup services. The total cost to the city in 1992 was $114,000, Vose estimated.
One woman wrote The State Journal-Register that the first two years of the fest were "great."
A family could spend the entire day looking at crafts and artwork, listening to the entertainment, watching the children play in the area set aside for them. Then at the close of the day, the fireworks display capped the day.

After the first two years, it became a chore to get through the crowd of beer drinkers. No matter how careful you tried to be, someone always seemed to get beer splashed on them.
Here's a LincolnFest timeline.
*1980: Planning began for Lincolnfest, modeled after Chicagofest.
*1981: A brochure said, "An extravaganza never before witnessed in Springfield, Illinois will be held July 4 and 5, 1981, in celebration of Abraham Lincoln setting foot in Sangamon County 150 years ago."
The city's tourism commission planned the inaugural festival, which included more than 70 events, among them a parade, fiddlers contest, hot air balloon display, petting zoo, Yo-Yo competition, agriculture exhibits, a senior citizens street competition, characters, and fireworks. The idea also was to "highlight the rich heritage of Abraham Lincoln" by involving local historic sites.
*1982: LincolnFest was advertised as "Mid-America's Largest Free Family Streetfest" and featured musical entertainment by the Kingston Trio, Charly McClain, and Chicago blues. An F-4 Phantom performed a flyover. There were also daredevils, world roller skate champions, antiques, crafts, and, of course, fireworks.
Starting in 1982, the festival was run by LincolnFest Inc., a nonprofit corporation funded by private donations with assistance from the city, Capital Township, and a state tourism grant.
*1983: The two-day fest covered 18 blocks of downtown with car exhibits, the Budweiser Olympic Lithographic Display, polka bands, and world "rag poppin'" (shoe shining) champion Dr. Cool. The Lincoln Home area had 1860s-era activities.
*1984: LincolnFest set up a full-time staff and year-round board of directors to plan the festivities, which had their own newsletter. Events included Pepsi Contests & Challenges, a tractor pull, a baby crib race, a cup & saucer waiter/waitress run, a parade, Corvette show, tug of war, and celebrities.
*1985: LincolnFest included jousting, an airplane exhibit, cars, arts and crafts in the Lincoln Home Area, a chili cookoff, and pony rides
*1986: LincolnFest drew an estimated 285,000 people, the event's peak attendance year. Nine entertainment stages offered shows by the Nitty Gritty Dirt Band and Three Dog Night, big band music, and a wild west show.
*1987: Attendance suffered because of storms, dropping to 150,000 people. Lightning forced the fireworks show planned for the Fourth of July to be held July 5. Some entertainment was curtailed, but the Four Tops and Blood, Sweat, and Tears performed. Other features included the Smurf Review and Jell-O wrestling. A trailer displayed items from the Illinois Funeral Directors Museum. More than 100 vendors sold food, balloon animals, crafts, antiques, and other items.
*1988: Pig races were a highlight. The Glenn Miller Orchestra, Bachman Turner Overdrive, Jan and Dean, and Chuck Berry performed. Estimated attendance was 200,000.
*1989: Steppenwolf and The Fabulous Thunderbirds performed. Carnival rides were a new addition, and the festival also featured a Lionel model train exhibit, a 5K run, professional wrestling, and The College Quiz Bowl.
*1990: The "The 30 Years of Rock n' Roll Show" headlined the festival, and Tiny Tim, the Guess Who, Koko Taylor and Johnny Rivers performed. New to the parade was a 30-foot-tall, helium-filled frog and balloons escorted through the streets with the help of 14 volunteers. The Central Illinois Skaters Club put on a show, as did the Teenage Mutant Ninja Turtles.
*1991: Hot, humid weather hurt attendance, but highlights included a  weightlifting competition and shows by Mitch Ryder, the Marshall Tucker Band, Gary Puckett, Cats on Holiday, the Big Bad Blues Machine, and Springfield's dazzling dance/pop and rap group T.R.E.
*1992: Armadillo races emphasized an anti-drug slogan, "Put Your Armor On." Musical guests included America, Kansas, The Grass Roots, Cats on Holiday, Head East, and the Debbie Ross Band. The Chicago Honey Bear Dancers, the Chicago Bears' cheerleading troupe, also performed. Organizers also tried to put more emphasis on family-friendly activities, among them appearances by Bozo the Clown.
*1993: City council skepticism, led by Vose, led to early doubts about whether LincolnFest would happen at all. In March, though, aldermen voted 6-4 in favor of a  compromise under which the city would provide $25,000 in non-safety city services, in addition to the expense of police and fire protection.
To compensate for the cutback in city services, the area of the festival was reduced, and organizers turned to volunteers and state prison inmates to help with setup and cleanup. The festival also sponsored a $3-per-person "pre-party" to raise funds for the festival. Headline acts during the festival itself were rock bands Night Ranger and Survivor, although fireworks were limited to a single night.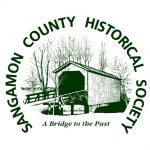 Organizers said 140,000 to 150,000 people attended the 1993 LincolnFest, although police estimated the total at only 110,000. Either way, the number was too small to sustain the event, and LincolnFest board members voted to end the festival two months later.
Contributor: Stephanie Martin
Original content copyright Sangamon County Historical Society. You are free to republish this content as long as credit is given to the Society.