Ruth Ellis was an openly lesbian woman at a time when that was almost unheard of, the first 40 years of her life in her hometown of Springfield and for 60 more years in Detroit. She became celebrated in 1999, upon release of a movie about her life – Living With Pride: Ruth Ellis @ 100. At the time, Ellis was the oldest known "out" African-American lesbian.
Ellis was inducted into the Michigan Women's Hall of Fame in 2009, and a memorial to her was placed on Chicago's Legacy Walk in 2013. The Ruth Ellis Center in Detroit is a refuge for LGBTQ youths.
Ellis (1899-2000) was born in Springfield to Charles and Carrie Faro Ellis (her father was Springfield's first African-American mail carrier) and was raised largely by Charles Ellis after Carrie Ellis died in 1912.
Ruth Ellis graduated from Springfield High School in 1919. She realized while still in high school that she was attracted to women, according to her obituary on Findagrave.com.
In 1915, at the age of sixteen, she discovered that she had an attraction to her school gym teacher. After Ruth read Radclyffe Hall's book "The Well of Loneliness," she researched the term homosexual in a psychology book. She discovered the feelings she had for women had a meaning, which was lesbian. She never did hide in the "closet" even from her father and brothers. In an interview she stated: ""My father would let me have girlfriends over all the time. … "Nothing ever happened, except one night I had this girlfriend stay and we made a little too much noise. The only thing my father ever said to me was, "Next time you girls make that much noise, I will put you both out.""
Ellis learned printing and typesetting while working at I.E. Foster & Co., a black-owned print shop at 1210 S. 16th St. She met Ceciline "Babe" Franklin (1909-73), also of Springfield, in 1936; the two would be a couple for another 30 years.
In 1937 or 1938, Ellis's brother encouraged her to move to Detroit, where he said she would have more opportunity. Franklin joined her the next year, and in the '40s, the couple established their own business, Ellis & Franklin Printing Co.
Their home, known as "The Gay Spot," became a magnet for gay African-Americans, male and female, who were not welcome at many gay bars in Detroit.
The relationship between Ellis and Franklin deteriorated, and the couple broke up both as lovers and business partners in the late 1960s. "The Gay Spot" was demolished in an urban renewal program in 1971, and Ellis, physically healthy and very active, moved into an apartment complex for seniors.
Ellis's Findagrave obituary (the author of which is not identified) says:
For many young gay and lesbian adults she was a mentor, guide, a teacher and "parent/grand parent." She danced, bowled, painted, played piano, photography and was a dedicated activist. She was a modest and soft-spoken woman who enjoyed her life to the fullest.
At her request, Ellis's remains were cremated. Friends distributed them in various places around the world.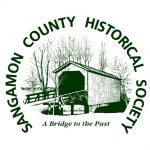 More information: The one-hour Living With Pride: Ruth Ellis @ 100, directed by Yvonne Welbon, can be ordered through Sisters in Cinema, among other websites.
Original content copyright Sangamon County Historical Society. You are free to republish this content as long as credit is given to the Society. Learn how to support the Society.