Dr. Sheppard Anderson Ware (1872-1948) was a physician in Springfield for 40 years. He was also was a member of the Sangamon County Medical Society and additionally worked for the Illinois State Department of Health.
Born in Brownsville, Tenn., Ware studied at Roger Williams Baptist College in Tennessee (today Roger Williams University) and went on to graduate with honors from Meharry Medical College in Nashville, Tenn.
He moved to Springfield in 1899 and in 1904 married Clara Duncan, the sister of Lt. Col. Otis B. Duncan, a Springfield native who was the highest-ranking African-American to serve in the U.S. forces during World War I.
Ware practiced medicine in Springfield until he retired in 1944. Most of his patients were African-Americans, but apparently not all of them. In a letter to the editor of the Illinois State Journal in 1901, an anonymous correspondent wrote, "… Drs. James E. Henderson and S.A. Ware are building up a splendid practice among both black and white …".
Although Ware was not the only African-American physician in Springfield, he was known as well for his singing, public speaking, and involvement in local politics. In a review of prominent Springfield African-Americans published July 21, 1918, the Illinois State Journal said of Ware:
Dr Ware traveled extensively with the famous jubilee singers, with such singers as Mrs. Jennie Jackson DeHeart (sic), as a singer and a teacher of chorus work, a work for which he has special abilities. … Doctor Ware is a man of very high musical attainments; he has a wonderful voice and is considered one of the best vocal musicians of our city.

The doctor came to Springfield, fresh from college in 1899, and swung to the breeze his shingle; since that time his every move has been for progress.
Ware lectured on personal hygiene and illness prevention, largely to the African-American community. In 1929, for example, the Illinois State Journal reported he conducted "a series of health meetings" at Union Baptist Church, which were sponsored by the Urban League. Medical lectures were segregated by gender – men  attended lectures about specifically male-related medical topics and women participated in female-appropriate discussions, a practice not atypical for the period. Ware's name also appears in Journal stories when police calls required medical attention, often involving domestic violence cases.
Like most African-Americans prior to the Great Depression, Ware was a Republican. He ran as a delegate from Springfield's Seventh Ward in support of Charles G. Dawes, who was seeking to be the Republican U.S. Senate candidate in 1902. Ware and other Dawes supporters lost in the local primary election, and Dawes himself was defeated for the GOP nomination by Albert J. Hopkins. However, Dawes went on to fame as implementer of a post-WWI financial proposal for Europe – the Dawes Plan – for which he was awarded the Nobel Peace Prize.
Newspaper reports mention Ware speaking frequently to "colored Republican clubs" in the 1920s and '30s.
In 1920, Ware made an impassioned appeal at a gathering of African-American Republicans in support of John G. Oglesby (son of former Governor Richard J. Oglesby) for governor. Oglesby, lieutenant governor under outgoing Gov. Frank Lowden, faced Len Small in the primary. Small reportedly was backed by Chicago Mayor "Big Bill" Thompson.
"If Len Small is elected governor of Illinois he cannot give the colored residents more than they have, but if the party loses, the colored man can lose what he has in the way of political places," Ware told the group. He urged local voters "not to be hoodwinked by the speeches of the men from Chicago." Small won the gubernatorial election, and, despite Ware's support for Oglesby, the new governor appointed Ware to a position with the state health department.
Ware was an early member of the Springfield Urban League and was noted in local papers as an example of leadership within his community.
In 1900, Ware personally confronted Police Sgt. Charles W. Phillips, a white officer who had become infatuated with a young African-American woman. Ware intervened after Phillips, in the presence of witnesses, arrested the woman (without charges) and then took her to his lodgings, threw her to the floor and slapped her several times. Armed with love letters Phillips had sent to the woman, Ware demanded a response from Mayor Loren Wheeler.
Phillips abruptly resigned from the police department. However, no charges were brought against him, and Phillips later rejoined the force – he is listed in the 1910 U.S. Census as a city policeman.
As a member of the Springfield Culture Club, Ware sang at functions held at Union Baptist Church, where he was also a parishioner. Dr. Ware was not just a member of the choir; he led vocal performances and performed solo acts as well.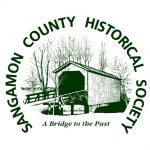 Ware is buried in Oak Ridge Cemetery.
Contributor: William Cellini Jr.
Original content copyright Sangamon County Historical Society. You are free to republish this content as long as credit is given to the Society.