Three anti-abortion extremists, one of them a Springfield native, kidnapped an abortion clinic physician and his wife in 1982 and held the couple in an empty ammunition bunker near Illiopolis.
The kidnappers – Don Benny Anderson, 41, a 1959 Lanphier High School graduate, and brothers Wayne and Matthew Moore of Texas, ages 18 and 20, respectively – called themselves the Army of God. They apparently were the only three members, but the name caught on, and a number of other violent abortion opponents since have also claimed allegiance to the Army of God.
Dr. Hector Zevallos, who operated the Hope Clinic for Women in Granite City, was kidnapped along with his wife, Rosalie Jean, from their Edwardsville home on Aug. 12, 1982. For most of their captivity, they were held at gunpoint in an empty bunker built in the 1940s for the Sangamon Ordnance Plant. The plant manufactured artillery shells during World War II.
Ken Metcalf, a commander with the Illinois Department of Law Enforcement, told reporters the bunker, known locally as an "igloo," was "a dark, dungeon-like place."
The only light or ventilation came from a vent about six inches from the top, Metcalf said, and the walls were "12 or 18 inches thick," State Journal-Register reporter Ron Ebest wrote in September 1982. "They were built to withstand a bombardment."
In later testimony, the Zevalloses said they were kept handcuffed and blindfolded, fed peanut butter sandwiches and soda, and had to use a large bucket as a toilet.
"Mrs. Zevallos said they were released unharmed only after she persuaded her husband to tell the captors he would stop performing abortions," the New York Times reported.
The couple was freed near their home on Aug. 21. Neighbors "said the couple surprised their two children when they walked into the house without warning. The reunion was described as warm and emotional," the Times said.
In letters – which the writer(s) described as "epistles" – the Army of God "asserted that humans 'are evil, man's institutions have become instruments of evil and are working to deprive men of life, liberty and property in defiance of God's will,'" the Times added.
Anderson and the Moores were arrested in November 1982. Agents found Anderson hiding in the loft of a garage near his estranged wife's home in rural Springfield.
Anderson, described as a quiet loner by high school acquaintances, reportedly had worked as a real estate agent, surveyor and art merchant over the years. He and his wife Margaret, who met in California, were the parents of six children. They had been separated for more than a year at the time of the kidnappings. However, Don Benny Anderson, who reportedly bounced back and forth between Texas and Springfield, apparently stayed with his wife when in Illinois.
Anderson already had a criminal record when the three men abducted the Zevalloses. Awaiting sentencing for swindling a woman out of her home in Texas in 1980, Anderson disappeared until his kidnapping arrest. Anderson and the Moores also were later charged with abortion clinic bombings in Florida and Virginia in May and June of 1982.
The three men were sentenced to federal prison, and all three were released on the same day, Sept. 11, 2007. Their later activities are unknown.
Other anti-abortion extremists have claimed the name of the Army of God, although there is little indication that their attacks on abortion providers were coordinated. The National Abortion Federation has compiled an outline of the Army of God and incidents claimed in its name.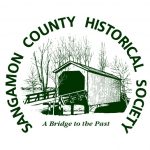 The Hope Clinic for Women was still in operation in Granite City in August 2022.
Original content copyright Sangamon County Historical Society. You are free to republish this content as long as credit is given to the Society. Learn how to support the Society.