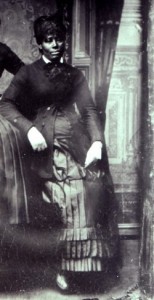 Mariah Vance (1819-1904) is believed to have been a maid and housekeeper for Mary and Abraham Lincoln in Springfield from 1850 to 1860. She also was the alleged source of an inside look at the Lincoln family, published in 1995 as Lincoln's Unknown Private Life: An Oral History, as edited by author Walter Olesky and Lincoln illustrator and collector Lloyd Ostendorf.
Among other startling claims, Private Life claimed Lincoln was secretly baptized in the Sangamon River after winning election as president.
Scholars are extremely dubious of the validity of Vance's supposed recollections. Cullom Davis summed up their doubts in an essay done for the Illinois Humanities Council in 1998.
The owner and editors spent nearly 20 years seeking a prestigious publisher for this intimate portrait of domestic turmoil, first under the title 'Mistah Abe' and later "A House Divided." Failing in that, they did release it in two hefty volumes …  in 1995, called Lincoln's Unknown Private Life. Judging from today's obsession with peephole politics, choosing that title three years ago was an act of great prescience, but that has not satisfied reviewers, who generally have dismissed the memoir as a fraud.
Charles  Chapin's 2002 review, "That Mariah Vance Book Has No Place in My Library and Shouldn't Be in Yours," has an informative chronology of the Private Life phenomenon.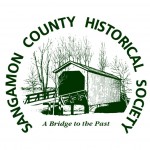 Original content copyright Sangamon County Historical Society. You are free to republish this content as long as credit is given to the Society. Learn how to support the Society.