Gov. Dan Walker granted bargaining rights to 60,000 state workers in 1973, kicking off an organizing battle between two labor organizations with very different approaches to state employee advancement.
In signing his executive order on Sept. 4, 1973, Walker said collective bargaining would protect workers against patronage abuses and help professionalize state employment.
In the short term, the order also led to a tussle between the low-key, 50-year-old Illinois State Employees Association and its younger rival, the American Federation of State, County and Municipal Employees.
AFSCME won the philosophical battle, as unionization became the standard approach to public employee labor advocacy throughout Illinois.
As of 2018, AFSCME also was the biggest union in state government. But among workers at all levels in Illinois, the Service Employees International Union, successor to the ISEA among state employees, has far more members.
The U.S. Supreme Court's ruling in the case of Janus v. AFSCME in June 2018, however, threatened the future of both unions. The implications of Janus, which revoked government unions' authority to charge service fees to non-members represented by the unions, seemed likely to take years to sort out.
The Illinois State Employees Association, an independent group with no national affiliations, was founded in 1921, although it apparently had no Springfield chapter until 1948. Over the 50 years between its formation and Walker's order, the association helped state government workers win rights to pensions, health insurance and merit system protection.
The ISEA had accomplished its goals via traditional lobbying of governors and the legislature. It worked behind the scenes and stayed strictly out of partisan politics. The ISEA had 14,000 members in state government in 1973.
By contrast, AFSCME – whose first state government local was chartered at the Jacksonville State Hospital in 1942 – argued public workers should be able to bargain directly with employers.
The union's trump card in obtaining collective bargaining rights may have been its outspoken support for Walker in the 1972 gubernatorial election. AFSCME's other tactics included employee demonstrations and an aggressive public relations campaign. AFSCME said it represented 16,000 state workers in 1973.
"We simply do not yet see the need for collective bargaining," ISEA executive director William Hardy said a month after Walker's executive order.
Very frankly this association has for years, and still does, meet the legislature and the administration on a meet and confer basis. And up until now we've been able to come up with some surprisingly good benefits for state employees.
But AFSCME director Larry Reinold replied that state workers reacted to Walker's order with "jubilation."
They've been working for it (collective bargaining) for a long time. They've worked hard for it. For four years now many of our members have marched in Springfield carrying signs which read "collective bargaining now." I think they are very elated over it and I assure you they will put it to use.
The ISEA conceded the argument less than a year after Walker's order, when it affiliated with the SEIU – like AFSCME, an aggressive traditional labor union.
As of 2018, AFSCME's Council 31, the bargaining unit for employees in much of state government, reported it had 75,000 members (not all of them state workers).
The SEIU, which was strong in health care and higher education and in the Chicago area, said it had 29,000 public service members in Illinois and Indiana and 150,000 members (many in private employment) statewide.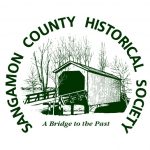 The main remnant of the ISEA in 2018 was the ISEA Retirees, which offered counseling and other assistance to retired state workers and also supported a variety of legal efforts to protect retiree benefits.
Original content copyright Sangamon County Historical Society. You are free to republish this content as long as credit is given to the Society.