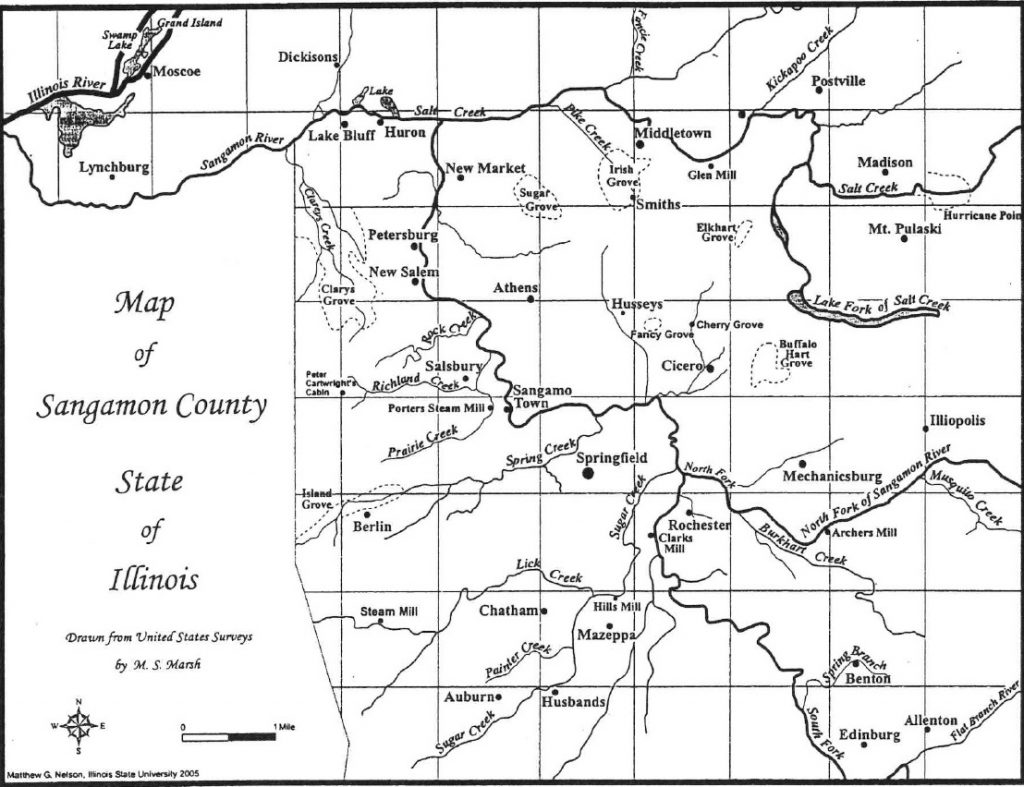 Twelve Mile House was an inn, stagecoach stop and post office in the early 19th century. It later became one of the landmarks used when Illinois officials designed the highway that became Route 66 and then Interstate 55.
Where, exactly, was Twelve Mile House? The probable historic location can be seen on the drawing above, which is a modern (2005), more readable version of a map originally done by Matthew Marsh in 1837.
The point just above center marked "Hussey's" was an inn apparently operated by Nathan Hussey (1785-1857), a Pennsylvania native who settled in Sangamon County in 1819. He emigrated again, to Oregon, in 1845.
For more on Twelve Mile House, see SangamonLink's entry titled Two Mile House.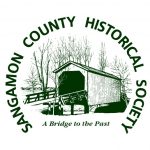 This entry has been expanded. Hat tip, as is often the case, to Curtis Mann of the Sangamon Valley Collection at Springfield's Lincoln Library, who located the map identifying Hussey's. 
Original content copyright Sangamon County Historical Society. You are free to republish this content as long as credit is given to the Society.