Vincent T. Wasilewski, who grew up in Cantrall, went on to play a role in some of the 20th century's most controversial debates over broadcasting rights and responsibilities.
Wasilewski (1922-99) was president of the National Association of Broadcasters from 1965 to 1982.
In his Washington Post obituary for Wasilewki, Louie Estrada said Wasilewski was "well regarded on Capitol Hill."
"(H)e was credited with winning the industry important procedural and legal victories, such as extending the length of license terms for radio and television stations, shortening the license renewal process and persuading the Federal Communications Commission to reject a plan to crowd more radio stations onto the AM radio dial," Estrada wrote.
In a New York Times obituary, Claudia Deutsch called Wasilewski "one of the television industry's most gregarious lobbyists, adding that he "never shied from controversy."
"He almost always opposed any Congressional or regulatory action that threatened to hamstring the industry's freedoms," she wrote.
Among other issues, according to Deutsch, Wasilewski objected to proposals to restrict advertising aimed at children, to restrictions against broadcasting offensive language, to a proposal to give equal time to anti-smoking advocates (back when pro-tobacco ads were still legal), and to penalties for stations that took "payola."
He was particularly incensed at the idea that television needed to be enlightening as well as entertaining. "Broadcasting should not be criticized for failing to function as father, mother, educator, clergyman, baby-sitter, psychiatrist, sociologist and elevator of tastes," he said in 1965.

But he was a firm believer in the need for broadcasters to police themselves. That same year he told the Broadcast Executives Club of New England that the radio, television and advertising industries must "develop rules of behavior which reflect the prevailing morality of our times."
Wasilewski first made local news at age 11, when he came in second in the 1934 Sangamon County Spelling Contest. Wasilewski, a student in the Cantrall village school, lost a runoff contest to James Richardson after the first round of the competition was marred by allegations of fraud.
One of the first-round judges – which one was never determined – added a letter to Richardson's written spelling of "bureau." That would have made Wasilewski the champion, but other judges determined the extra letter was not in Richardson's handwriting. Richardson then defeated Wasilewski by two words in the runoff.
Undaunted, Wasilewski came back the next year and won the county contest. He then came in third in the state spelling competition, sponsored by the Illinois State Teachers Association.
Wasilewski attended Athens High School and began college at the University of Illinois. When World War II began, however, he joined the Army Air Force. Wasilewski, a crew member on the first B-29 attack on Japan, earned the Distinguished Flying Cross and the Air Medal.
He then returned to the U of I, where he received his bachelor's and law degrees. He joined the broadcasting association after graduation and remained with the group until retiring in 1982.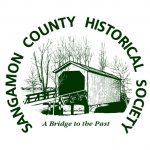 Waskilewski is buried in Falls Church, Va. Both national and state broadcaster associations have awards dedicated to Wasilewski.
Hat tip: To reader Dennis Markey, for drawing our attention to Vincent Wasilewski.
Original content copyright Sangamon County Historical Society. You are free to republish this content as long as credit is given to the Society.