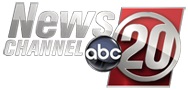 WICS signed on for the first time on Sept. 30, 1953, broadcasting the World Series between the Brooklyn Dodgers and New York Yankees, according to Doug Quick, who has compiled a massive online history of central Illinois broadcasting.
The station's first local program was a pre-game show featuring the station's first sportscaster, Bernie Waterman.  Regular programming — featuring "Captain Video" and "Dragnet" — began the next day, Monday, Oct. 1.
The station's original offices and studio were in the Leland Hotel, 523 E. Capitol Ave.
Plains Television Co., WICS's owner, named commercial TV pioneer Milton Friedland (1920-88) as its first general manager. Friedland had begun his television career with WBKB in Chicago after World War II.  Friedland, who also was involved in many community activities, remained with the station until 1986.
WICS was an NBC affiliate until 2005, when it traded network connections with WAND-TV in Decatur, WICS joining ABC and WAND switching to NBC.
In addition to news, weather and sports, local programming on WICS during its first decade was aimed heavily at children, with such shows as "The Pegwill Circus" (sponsored by a hot dog manufacturer), "Clicka T. Clack" and "Kim's Kiddie Korner."
Guy Gannett Communications of Portland, Me., purchased WICS in 1986 and its sister station, WICD in Champaign, in 1994. Guy Gannett, in turn, sold the stations to what is now Sinclair Broadcast Group in 1999.
This entry has been edited. See Doug Quick's comment below. 
Original content copyright Sangamon Count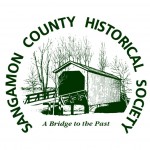 y Historical Society. You are free to republish this content as long as credit is given to the Society.