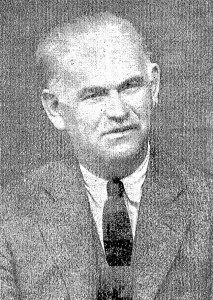 Dr. Daniel M. Ottis (1870-1929) was a prominent surgeon in Springfield who also was known for organizing the Sangamon County-based Unit W of the U.S. Medical Service during World War I. The Illinois State Journal summarized Ottis' career in his obituary, published on March 17, 1929.
Many years ago the fame of Doctor Ottis as a skillful and fearless surgeon spread beyond the confines of Springfield. Many times he journeyed to Rochester, Minn., to consult and assist in surgical practice at the famous Mayo Brothers' hospital. He became an outstanding figure in his profession in Illinois.

Then came the World war. On August 16, 1917, Doctor Ottis began the organization of Hospital Unit "W," made up of a group of prominent central Illinois physicians and specialists. The nurses' detachment was headed by Miss Amanda Metzger and orderlies of the organization included many well known young men of this community….

Doctor Ottis knew no office hours. He drove himself to answer calls of distress at any time of the day or night, especially when the case challenged his surgical skill. Many of his most noted surgical cases were treated at little or no cost.
Ottis is buried at Calvary Cemetery. For more about Unit W, see Flu epidemic, 1918-20.
Veterans of Foreign Wars Post 1237, which operated in Springfield from about 1929 to 1933, was named after Ottis. (Post 1237 now is based in Tolono and named after William Roy Runyon.)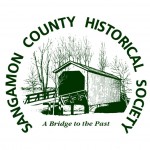 Original content copyright Sangamon County Historical Society. You are free to republish this content as long as credit is given to the Society.