Comedian Richard Pryor (1940-2005) famously grew up in a house of prostitution operated by his father's mother in Peoria, but he briefly lived in Springfield with his mother and maternal grandparents. Pryor's mother, Gertrude Thomas Pryor (later Emanuel), also was a student in Springfield for most of the 1930s.
Gertrude Pryor worked as a waitress and sometime prostitute in Peoria, but she may have been first exposed to prostitution as a schoolgirl in Springfield, according to a biography of the comedian, Becoming Richard Pryor, by Scott Saul (2014).
Gertrude Pryor was born to Robert and Louise Thomas in eastern Illinois in 1919. The family moved to Springfield in the early 1930s. City directories show they lived in the 1600 and 1700 blocks of South Grand Avenue East for at least part of that time.
Gertrude attended Feitshans High School, 1101 S. 15th St., for three years before the Thomases moved to Peoria about 1939, according to U.S. Census information and Saul's book. Based on an email interview with a schoolmate and neighbor, Edie Huston Harris, Saul describes what Gertrude would have seen on her walk to school.
A more attainable sort of glamour was on display at Rosalie's, a two-story brothel with a black madam and black prostitutes, a few blocks away from Gertrude's home. En route to her high school, Gertrude would have passed Rosalie's and noted the spectacle: the deep red paint of the house, the neon sign with a red rose, the girls dressed in the latest fashion.
The description of Rosalie's apparently comes from Harris' memories. Illinois State Journal files contain no apparent reference to the house, either by its name or description.
Gertrude Thomas married Leroy "Buck" Pryor in Peoria in late 1943, three years after the birth of Richard Pryor. Buck frequently beat and otherwise abused his wife, however, and she moved back to her parents' home in Springfield with Richard in December 1945, Saul reports.
Gertrude filed for a divorce, which was granted by Peoria Judge John Culbertson in March 1946. Notwithstanding Buck's history of abuse, violence and criminality, Culbertson awarded custody of Richard to his father.
Most biographies of Pryor say simply that Gertrude "abandoned" her son. However, Saul suggests that characterization is based largely on Culbertson's "curiously extreme ruling," perhaps influenced by 1940s folklore about women cheating on their husbands while the men were in World War II service.
"It was the pivot point of (Richard's) early childhood," Saul writes. "… Instead of remaining on a farm next to a garbage dump, in a city that revolved around state government, Richard was headed back to Peoria, brothel bound."
Gertrude Pryor (who later married a man whose last name was Emanuel) died in 1969, shortly after one last visit from her estranged son.
Note: Becoming Richard Pryor also includes a photo of Pryor on a sixth-grade outing to Springfield. Wearing an oversize suit, he is shown posing before the Abraham Lincoln statue on Second Street in front of the Statehouse. On the facing page is a photo of his sixth-grade teacher in Peoria, Margaret Yingst, standing on the balcony of the Lincoln Tomb; Yingst, who allowed Pryor to perform 10 minutes of comedy in class every Friday, as long as he got to school on time the rest of the week, is described as "the first teacher who gave young Richard a stage." See pages 60 and 61.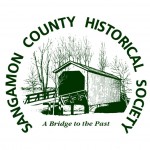 Original content copyright Sangamon County Historical Society. You are free to republish this content as long as credit is given to the Society.