New Modern Machine Products Co. made bobby pins in a factory at 10th and Miller streets from 1950 to 1959.
Specifically, the company's products were described in a Dec. 31, 1953, Illinois State Journal article as "rubber tipped, hair setting bobby pins especially designed to hold pin curls at night." The bobby pins,  trade-named Wil-Hold Hair Setting Bob Pins, were sold in the U.S., Cuba, Puerto Rico and Hawaii (then not a state), the Journal said.
The factory was moved to Sunbury, Pa., in August 1959. One factor may have been New Modern Machine's failure to reach agreement with the International Association of Machinists, which unionized the plant's 110 production employees in 1958. A total of about 200 people worked for the company in Springfield.
However, Sunbury also built a plant for the firm that was three times the size of the Springfield factory, plant superintendent Burton Ketcham said in announcing the move in July 1959.
He said New Products had been planning the expansion for several years. The company considered Springfield as an expansion site, but most of its customers were in the East.
"We regret having to leave Springfield, but feel we must for business reasons," Ketchum said.
City Water, Light and Power bought the old bobby pin factory in 1961 for use as a warehouse.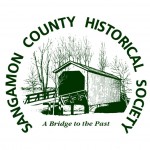 Original content copyright Sangamon County Historical Society. You are free to republish this content as long as credit is given to the Society.