"Industry is big business in Springfield," the Illinois State Journal declared in a year's-end wrapup story published Dec. 30, 1953.
Products manufactured in Springfield range from bobby pins to bulldozers; from boilers to lawn mowers; from tractors to precision instruments; from mattresses to ash trays; from tents to meters; from bricks to flour; from batteries to paint – and are used throughout the world and in all parts of the United States.
The article continued with capsule descriptions of three dozen local manufacturers, few of which remained in 2015. Here's a condensed version of the list, including major products, local founding date,  average employment in 1953, and links to full SangamonLink entries where applicable.
Allis-Chalmers: Construction equipment; 1928; 4,500.
Sangamo Electric: Electric meters; 1890s; 3,000.
Pillsbury: Premixed baking products; 1930; 1,500.
International Shoe Co.: Women's shoes; 1903 (as Desnoyers Shoe); 500.
Hummer Manufacturing Co.: Farm equipment and other machinery; 1888 (as Sattley Plow); 400.
Weaver Manufacturing Co.: Automotive repair equipment; 1910; 400.
John W. Hobbs Co.: Automotive accessories: 1938; 300.
Baker Manufacturing Co.: Bulldozers; 1908; 360.
Heineke & Co.: Power lawnmowers; 1902; 175.
Poston Brick & Concrete: Brick and stone building materials; circa 1890; 150.
Armbruster Manufacturing Co.: Tents and awnings; 1875; no figure given.
Park-Sherman Co.: Carbide lamps and novelties: 1932; 275.
Gothard Manufacturing Co.: Electrical devices; 1937; 125.
Standard Concrete Pipe Co.: Concrete pipe and sewer pipe; 1931; 25.
Springfield Clay Products Co.: Drainage tile; 1919; 50.
Staab Battery Manufacturing Co.: Batteries; 1930; 20.
Seck-DeVault Paint Co.: Paints, varnishes, enamels; 1946; 100.
Springfield Boiler Co. (acquired in 1953 by John W. Hobbs Co.): Boilers and electric generating equipment; 1890; 110.
Springfield Instrument Bearing Co.: Electrical instruments; 1944; no figure given.
Atlas Mattress Co.: Mattresses; 1920; 28.
Reisch Brewing Co.: Beer; 1849; 35-40.
O.C. Keckley Co.: Precision valves; 1929; 35.
Imperial Process Co.: Sun-X powdered bleach; 1931; 15.
McConnell Brothers: Decorative aluminum and steel products; 1946; 4.
Owens Awning & Supply: Canvas awnings and tarpaulins; 1936; 5.
Armco Drainage & Metal Supply (previously W.Q. O'Neal Culvert): Corrugated metal pipe; 1900s; 25.
Springfield Mattress Co.: Mattresses; 1898; 35-40.
New Modern Machine Products: Bobby pins; 1950; 80.
Richardson Manufacturing Co.: Food freezers and milk coolers; 1948; 30.
Richey Manufacturing Co.: Ladder jacks, tool-and-die equipment; 1941; 8-12.
Raymond Georg Manufacturing Co.: Graphic arts equipment; no founding date given; 6-8.
Simplex Co.: Generator control equipment; 1951; 9-10.
Certified Equipment & Manufacturing Co.: Steel tanks and oil handling equipment; 1946; 25-30.
Capitol Products: Garage door hardware; 1944; 25.
Otto Boiler Co.: Hot water heaters; 1890; 25.
Scherf Boiler Co.: Steel fabricating; 1905; 30-35.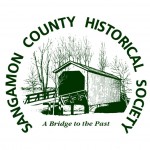 Original content copyright Sangamon County Historical Society. You are free to republish this content as long as credit is given to the Society.