Springfield's Hall-Hagler chapter of the Disabled American Veterans is named in honor of two World War I casualties who hailed from the city.
Sgt. Joe Hall (1891-1918) died during the waning hours of the war – at 8:45 a.m. on Armistice Day, Nov. 11, 1918.
The Illinois State Register reported the circumstances of Hall's death in a report published Dec. 12,1918. Hall was a member of Company C, 124th Machine Gun Battalion, which previously had been a Springfield-based unit of the Illinois National Guard.
According to letters received in this city yesterday from members of the company, but one man had been killed of the 78 officers and men composing the company up to Monday, November 11, the day the armistice was signed. The battalion was then in the Metz sector. According to the letters it had been engaged in the front that morning and was on its way back to the rear when it ran into a German machine gun nest. In cleaning up the machine gun nest the casualties of six killed and five wounded occurred. But they accounted for a large number of Germans.

Two hours after the armistice was signed the men of Company C and the Germans were fraternizing in "No Man's Land" and were telling how it happened. …
Also killed in the fight was Pvt. Joseph Sommers of Springfield, the Register said.
Kent Hagler (1897-1920) finished the war as a private in the U.S. Army Ambulance Service, but actually spent most of his time in France as an ambulance driver with the privately financed, all-volunteer American Field Service.
The AFS, explicitly formed to support France, went into the field before the United States entered the war. Most, if not all, AFS volunteers were wealthy and upper class, and a high proportion later became well-known literary figures – among them Ernest Hemingway and Malcolm Cowley. The young Kent Hagler moved in similar circles – one of his best friends at Harvard was Bernard DeVoto, later a prominent author, critic and historian of the Western U.S.
Hagler, the son of Springfield ophthalmologist Dr. E.E. Hagler, joined the AFS after being turned down for a variety of combat roles – he was blind in one eye and had a bad back, the injuries resulting from separate childhood accidents.
In the AFS, he served from October 1917 to March 1919 at Verdun and later as part of the occupation forces in Alsace. Hagler "was twice cited for bravery under fire, and was awarded the Croix de Guerre for distinguished action during July and August 1918," according to his biography in the Honor Book of Sangamon County (reproduced above). He also underwent at least one German gas attack.
Hagler returned to Springfield in the spring of 1919 and completed his studies at Harvard. He then decided to return to Paris to enroll in the Sorbonne for an advanced degree. Shortly after he arrived, however, Hagler was found dead in his apartment, the result of what was called "cerebral congestion" – what today might be characterized as an aneurysm or stroke.
Despite a long-distance investigation by his friend DeVoto, who suspected either foul play or suicide, no evidence was uncovered to cast doubt on the conclusions of the French authorities. The assumption in Springfield ultimately was that Hagler died in some way as the result of his wartime experiences.
Wallace Stegner's The Uneasy Chair: A Biography of Bernard DeVoto (1974) describes Hagler as a magnetic figure in DeVoto's high-powered Harvard circle. But it also suggests that Hagler's war injuries might have been emotional as well as physical.
The two who dominated the table and gave it its character were the most inclined to idol smashing then, and remained so. They were DeVoto and Kent Hagler, who for all his physical handicaps had finally won or bought his way into the ambulance service and had come out of the war an authentic hero – Croix de Guerre, American Field Service Medal, everything that DeVoto in his secret heart had most craved. Hagler was more serious-minded than he had been before his war experience, a better student, determined to be a chemist. Sometimes he was morose and silent, touched by a hangover of the nihilism that DeVoto thought the only realistic element in the whole Lost Generation stereotype. But he had retained his direct fearlessness, his experimental coolness at committing experience. He drank harder than any of them, he sometimes inhaled ethyl chloride as an intoxicant. For reasons that he did not speak of, but that his close friends assumed had to do with his tubercular spine, he always carried with him a vial of cyanide salts. His wartime adventures … DeVoto heard mainly from Kent's sister Clarissa, a freshman at Wellesley. They fed a young hunger in him and all the others of that group. In DeVoto especially they evoked a combination of admiration, envy, and respect.
Upon his return from the war, Hagler gave the Illinois State Museum what is described as "an unusually complete collection of English, French and German offensive and defensive weapons and soldiers clothing which he collected during his service…." Hagler's donation originally consisted of 130 items, although explosives, including a number of hand grenades and artillery shells, were disposed of in the 1970s. However, none of the material was on display at the museum as of April 2015.
Hagler is interred in the Oak Ridge Cemetery Abbey mausoleum.
Hall-Hagler Chapter 15 of the Disabled American Veterans is headquartered at 25 Club Area on Lake Springfield.
Hat tip: Chris McDonald, professor of history at Lincoln Land Community College, published Hagler's letters and some of his photographs from the front in From Springfield to Schlestadt: The Letters of Kent Dunlap Hagler (2015). It is available through LLCC or can be read in Lincoln Library's Sangamon Valley Collection. (This summary of Hagler's life was informed by a talk given by McDonald at LLCC on April 11, 2015.)
McDonald also discussed From Springfield to Schlestadt (then under a different, preliminary title) with Sean Crawford of WUIS public radio; the interview, broadcast April 8, 2015, can be heard here.
More information: Kent Hagler's letters home were collected shortly after his return from Europe, apparently in two volumes. The second volume, covering the later part of 1918 and 1919, can be read at Lincoln Library's Sangamon Valley Collection; the library does not possess the first volume.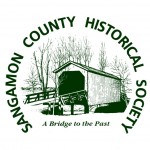 Original content copyright Sangamon County Historical Society. You are free to republish this content as long as credit is given to the Society. Learn how to support the Society.