Elizabeth Magie, who designed the heart of what later became the board game Monopoly, spent much of her youth in Springfield.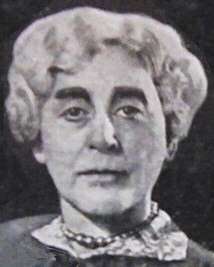 Magie (1866-1948) moved with her family to Springfield in the late 1870s, after her father, formerly a newspaper editor in Macomb and Canton and acquaintance of Abraham Lincoln, was named state Printer Expert – a job in which he apparently edited and proofread state documents before they were published.
The elder Magie (1826-93) was a controversial figure in Springfield, partly because of questions over his competence — the Girard Review once found more than 100 errors in a 24-page report from the Superintendent of Public Instruction.
Magie's economic and political views drew more criticism. He was a follower of Henry George, who popularized the idea of a single tax on land. Magie also was a "greenbacker," favoring cheap money and opposing monopolies. When he tried unsuccessfully in 1883 to become clerk of the Illinois House, a post that was selected by a vote of House members, the Illinois State Register described him as "independent, greenback, communistic" James Magie.
The Magie family moved to Washington, D.C., sometime in the 1880s, and daughter Elizabeth became a stenographer. According to a Feb. 13, 2015, story in The New York Times, she also "wrote poetry and short stories and did comedic routines on stage."
She obviously had adopted much of her father's political philosophy as well, and in 1903 she sought legal recognition for The Landlord's Game, which, ironically given its later development as Monopoly, was intended to be anti-monopolistic.
The rules of The Landlord's Game make it clear that Monopoly, unveiled in the 1930s, is a direct descendant. The Landlord's Game provides that players can buy spaces, put houses on them and charge rent to other players who land on their spaces. The game also includes a Jail space, a Central Park space (instead of Free Parking) and payment of wages each time a player makes a full circuit of the board.
Charles Darrow, an unemployed Philadelphia businessman, was given credit for the creation of Monopoly for decades, but research for a 1973 lawsuit against Parker Brothers, Monopoly's owners, turned up Elizabeth Magie's prior claim. Parker Brothers even published a limited run of The Landlord's Game after Magie protested Darrow's appropriation of her ideas. She made little, if any, money off it, however, while Darrow became the first millionaire game developer in history.
Elizabeth Magie was not just economically progressive – she was personally so as well. In 1906, to challenge the idea that marriage was the only desirable status for women, she advertised herself as "a young woman American slave" available to the highest bidder.
That won her an article in the Oct. 3, 1906, Illinois State Register, in which family members still living in central Illinois hastened to say she didn't mean it.
"Relatives of the young lady (Elizabeth was 40 at the time — ed.) in this city claim that their eccentric cousin is doing a little advance press work for a new book which she is engaged in writing," the Register reported.
Four years after the ad, Elizabeth Magie married Albert Phillips (presumably without a bill of sale). She, her husband, her parents and a grandmother are buried in the same plot in Arlington, Va.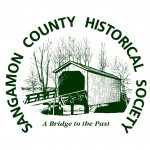 Original content copyright Sangamon County Historical Society. You are free to republish this content as long as credit is given to the Society.