More than 50,000 Lithuanian-Americans fought for the United States in World War I. This remarkable number was later leveraged to lobby U.S. President Woodrow Wilson to recognize the newly independent Lithuanian state that emerged from the War's aftermath.
The vast majority of the young Lithuanian men who served America in World War I were fighting for a country they barely knew. Most were very recent, impoverished immigrants — not yet citizens – who barely spoke or read English and who, ironically, had fled Lithuania to escape 25-year conscription by the Russian czar.
Among them were at least three dozen Lithuanian immigrants to Sangamon County, including three who died in uniform. They were among 132 Springfield-area men – 11 percent of the total inducted – who lost their lives during the war, according to a tally by Lincoln Land Community College history professor Chris McDonald.
In 30 percent of those deaths, no cause was ever given. Not quite 30 percent resulted from the 1918 Spanish flu pandemic that swept the globe like a modern bubonic plague. Healthy, young American soldiers who contracted that flu in their training camps and on troop ships never even made it to the war, as their lungs filled up in just 48-72 hours.
According to McDonald, just over 16.5 percent of local casualties were killed in action, and another 15.5 percent died of wounds received in battle. Nine percent of casualties were listed as "other," probably non-combat.
Thanks to research in U.S. Census, draft and service record databases by Tim Race of Elmhurst, we have partial stories of the three county Lithuanians we have identified as World War I casualties.
Jonas (John) Kedis, born about 1890 in Kaltinenai, Lithuania, arrived in the U.S. in April 1910 from the Dutch port of Rotterdam on the ship Rijndam. Although he lived in the 700 block of East Washington Street in Springfield in 1916, Jonas was living and working in Chicago as an iceman for Commonwealth Ice Co. by the time he registered for the draft on June 5, 1917. About 27 years old of medium build with light brown hair and blue eyes, Jonas was an "alien" who had sworn an oath of loyalty to the U.S. and declared no dependents on his papers. He was killed on Oct. 9, 1918, while serving as a private with the U.S. Army's 1st Engineer Regiment, 1st Infantry Division He is buried in the Meuse-Argonne American Cemetery in Romagne-sous-Montfaucon, Lorraine, France. If Jonas had survived another five weeks, he would have made it to armistice.
Walter A. Rauktis, born in Veikanus(?), Lithuania in 1891, was mining for the Jones & Adams Coal Co. on RR 8 and living at 2518 Peoria Road in Springfield when he registered for the draft on June 6, 1917. He described himself as single, but with a mother and father who depended on him for support. Walter had blue eyes and light brown hair, and was not yet a citizen when he was killed on July 29, 1918. Walter was a private with the 47th Infantry Regiment, 4th Infantry Division and is buried in the Oise-Aisne American Cemetery in Fere-en-Tardenois, France.
Stephen Shvagzdis was born in 1890, the son of Mrs. and Mrs. Michael Shvagzdis. He was living at 1413 E. Adams St. in Springfield when he entered the service in April 1918. He trained at Fort Dix, N.J., was shipped overseas in June 1918 and served as a private with Company K of the 148th Division of the U.S. Army in the famous Meuse-Argonne Forest offensive. He was killed in action on Nov. 11, 1918 – Armistice Day.
Of course, many other local men served in the war and returned home to help build Sangamon County. John Joseph Straukas, whose life story is recalled by his grandchildren, Debbie, Richard and Nancy Kaylor of Riverton, is just one example.
Straukas, born in 1890 in Plunge, Lithuania, was a coal miner and skilled carpenter. He sailed to New York from Liverpool, Great Britain, in 1909 on the SS Baltic (reportedly stoking the coal-fired ship's engines along the way to pay for his passage).
John Joseph and his brother left Lithuania when it was part of the Russian Empire to avoid 25-year conscription by the Czar. Just nine years later, he found himself drafted into the U.S. Army, entering service in June 1918, only five months before Armistice. John Joseph was living with his aunt, Lulu Grigiski (later Riverton's most famous moonshiner), at the time of his induction.
John Joseph trained at Ft. Benjamin Harrison, Indiana, and sailed to Europe on Sept. 15, 1918. He saw action in the Meuse-Argonne offensive at the time of Armistice in November 1918 and performed so heroically that he was offered, and rejected, a promotion to corporal. He was granted U.S. citizenship in 1918 and discharged honorably in July 1919 at Camp Grant, Illinois. John Joseph lived a notable life in other ways.
According to his grandchildren, he could fix or build anything, including his own Riverton home, and was always ahead of his time — for example, digging his basement by the scoop and shovel method, and installing Greenfield wiring. He made all the cabinets and woodwork in the house. John Joseph also always proudly kept a "running" car to take himself and other miners to and from work in the nearby Denkert Coal Mine. Perhaps the original "designated driver," John Joseph also used the car to make sure his drinking friends got home safely from any of Riverton's nine taverns.
John Joseph was married to Esther May Trow (13 years his junior) after a very short acquaintance in 1925. The couple had two daughters: Dorothy Jane, who married Richard Dean Kaylor, and Louise, who married James Whitaker.  The Kaylor grandchildren, who mostly grew up on Esther and John Joseph's Riverton farm, are Deborah, Richard, Denise, Nancy, Sharon, John, and Tammy.
John Joseph and Esther always kept two gardens: one closer to the house with lettuce, tomatoes, radishes, onions, carrots, and a chicken coop, and a more distant garden with red and sweet potatoes, peas, corn and green beans. After harvest, potatoes were stored in bins in the basement. The Kaylor kids remember eating such ethnic foods as pickled pigs' feet, herring, and "stinky cheese." Chickens were slaughtered outside and cleaned in the basement.
John Joseph died of black lung disease in 1973. Today, granddaughter Tammy still lives in the house he built.
Below is a list of Lithuanians from Central Illinois who registered for the draft and may have entered military service during World War I. Their names and counties are from a database developed by Genealogics in much-appreciated voluntary assistance to this project. Each is from Springfield unless otherwise noted.
Many other area Lithuanian-Americans were drafted or enlisted and served in World War I, but their service could not be verified because they listed their country of origin as Russia. (Lithuania was part of the Russian Empire until after World War I). Names in italics definitely served and were submitted by their descendants or research sources. Two survived the war only to die in local coal mine accidents.
Joseph Damkus (came to Springfield in 1898, worked as a police officer after 1906 and lived with his wife Isabel Adomaitis at 1809 N. 10th St.), Mike Bubnis, Frank Embrolitus (Macoupin, killed in coal mining rock fall, Gillespie, 1941), Andrew Fraier, Joseph Gedman, Anthony Glemza, John Kalvatis (Montgomery County), Mike Kavaloski (Macoupin County), Franciscus J. Krasauskis, Charles Kristute (Pawnee), John Kunski (Montgomery County), Jurgis Lanauskas, Stanley Norbut;
Stanley Patrilla (Auburn—also lived on Jefferson Street in Springfield with the Papir family), Charles Paulanski (Logan County), Joseph Paulauskas (moved to Detroit after the war), John Petkus, William Petraits (Christian County), Joseph Petrushunas, Stanley Petrokas, Anton J. Petrouch (Divernon), Frank Petrowich (Auburn), Joseph Plaskas, Alex Potsus, Charles Raczaitis (Divernon – gassed in action), George Ragoznice, Charles Rumsas (Sangamon County), Sylvester Senkus, John Joseph Straukas (lived in Riverton as a nephew of the Grigiski family), George Stravinski;
Frank Tonelis, John Treinis, Mike Trumbit (Macoupin County), Frank B. Vinson (Christian County), Ignatz Wecksnis, Paul Widowski (killed in a Madison Coal Co. mine explosion, Divernon, 1923), John Joseph Yacubasky (Yates), Stanley (Junkeris) Yunker (went on to become the long-time pastor of St. Vincent de Paul Lithuanian Catholic Church), Andrew Zelowski (Christian County), Joseph Zvingila.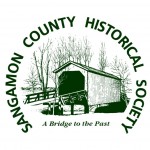 Editor's note: This entry was compiled from posts written by Sandy Baksys for Lithuanians in Springfield, Illinois, which holds the copyright.  Reprinted with permission.