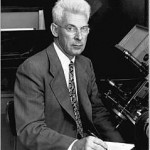 Seth Barnes Nicholson (1891-1963), an astronomer best known for discovering four of the satellites of Jupiter, was born in Springfield, although his family left the city when Seth was seven years old.
Nicholson's father, William, was principal of the old Converse School from 1893 to 1898. He also had assisted at the state geological museum, then housed in the Statehouse. The elder Nicholson resigned as Converse principal because of ill health, according to an Illinois State Register story on Feb. 2, 1898. He was expected to "leave in the near future for the west."
However, the family ended up on a farm near Toulon, northwest of Peoria, where Seth Nicholson grew up.
According to a National Academy of Sciences biography, Nicholson's discovery of the Jupiter moons was considered "a feat equaled only by Galileo when he directed his first telescope toward the planet." He also made significant contributions to the study of sunspots.
Nicholson spent almost all of his working life — from 1915 to 1957 — at Mount Wilson Observatory in California.
He made his first discovery of a Jupiter moon — Sinope — in 1914 at California's Lick Observatory, but had to defend his observations for another two decades until the satellite was confirmed. He then found Lysisthea and Carme in 1938 and finally Ananke in 1951.
"Nicholson was wont to quip that all that was needed to discover a new satellite was the largest telescope in the world," Paul Herget wrote in the NAS biography. "These discoveries … formed part of a significant series of events having important bearing on theories of the origin of the solar systems."
The one newspaper mention of Seth Nicholson during his early childhood in Springfield is in a list of children attending a party in honor of Joy Lindsay, Vachel Lindsay's older sister, at the Lindsay Home.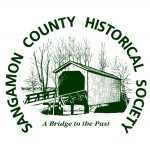 Original content copyright Sangamon County Historical Society. You are free to republish this content as long as credit is given to the Society.