Note: The following list of U.S. senators with connections to Sangamon County does not include those who lived here solely because of their involvement in state government or politics.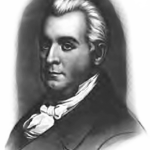 *Ninian Edwards (senator from 1818 to 1824): Edwards, who was territorial governor from 1809 to 1818, then became one of Illinois' first two senators.
He resided primarily in Kaskaskia, Edwardsville (which is named after him) and Belleville and was buried in Belleville at his death in 1833. However, Edwards was reinterred in Oak Ridge Cemetery in Springfield, where his sons Benjamin and Ninian W. Edwards lived, in the 1850s.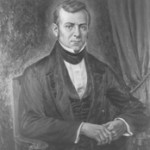 *William Lee D. Ewing (1835-37): Ewing lived in Shawneetown and Belleville, but died in Springfield, where he was state auditor, in 1846.
Ewing is said to be buried at Oak Ridge, but no record exists to confirm it.
*Stephen A. Douglas (1847-61): Douglas, who was Abraham Lincoln's rival for U.S. Senate and the presidency and — at least briefly — for the hand of Mary Todd, lived in Springfield from 1837 to 1847. Paul Angle reports that Douglas, who moved from Jacksonville after being named registrar of the Springfield land office, quickly became the city's leading Democrat.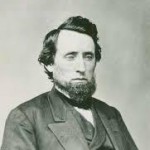 *Shelby M. Cullom (1883-1913): Born in Kentucky, Cullom opened a law office in Springfield in 1855.
His political career included terms in the Illinois and U.S. House, and he was twice elected governor, in 1876 and 1880. Cullom is buried in Oak Ridge Cemetery.
Despite his record-setting 30 years in the Senate, Cullom's last two terms were marked by disputes with fellow Republicans, and his legacy was undistinguished, according to David Kenney and Robert Hartley, writing in An Uncertain Tradition: U.S. Senators from Illinois, 1818-2003. "Perhaps the best that can be said of him is that he was a durable politician," they concluded.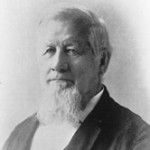 *John M. Palmer (1891-97): Palmer practiced law in Macoupin County before the Civil War, during which he distinguished himself and rose to the rank of major general. He became a Springfield resident in 1867 and, as a Republican, won a term as governor from 1869 to 1873. He later changed parties and won his single Senate term as a Democrat.
Palmer ran for president as a "Gold Democrat" in 1896, but received less than 1 percent of the vote. He died in Springfield in 1900 and is buried in the Carlinville City Cemetery.
Kenney and Hartley found much to admire in Palmer.
John M. Palmer stands below only Abraham Lincoln in the ranks of eminent statesmen coming out of Illinois in the 19th century. … Palmer, like Lincoln, opposed slavery and acted politically to curb and abolish it. … Of all the statesmen of the time, his values seem most suited to building a sound foundation for the century to come.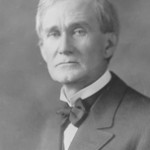 *Lawrence Sherman (1913-21): Sherman began his political career in the Macomb area, but moved to Springfield after election as lieutenant governor in 1905 and a later appointment as director of administration of public charities. In the Senate, Sherman was one of the Republican "Irreconcilables" who objected to the U.S. joining the League of Nations.
He returned to his Springfield law practice following his eight years in the Senate, but then moved to Daytona Beach, Fla. in 1924. He is buried in Effingham County.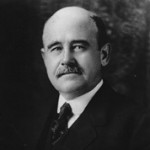 *William B. McKinley (1921-26): McKinley, a Petersburg native, clerked briefly in a Springfield drug store as a young man, but soon moved permanently to the Champaign area, where he became a banker.
He later made a fortune operating the "interurban" electric railway system that connected communities throughout downstate Illinois.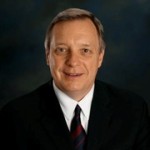 *Richard Durbin (1997-present): Durbin, who grew up in East St. Louis, moved to Springfield following admission to the bar in 1969 and became legal counsel to then Lt. Gov. Paul Simon.
After seven terms as U.S. representative, Durbin was elected to the Senate; he was named assistant minority leader in 2004 and became assistant majority leader (Democratic whip) when the Democrats became the Senate majority in 2006.
More information: David Kenney and Robert Hartley's 2003 survey of Illinois senators, An Uncertain Tradition: U.S. Senators from illinois, 1818-2003 (linked above), was updated and reissued as The Heroic and the Notorious: U.S. Senators from Illinois in 2012. Portions of the first edition are readable online. The complete text of the 2012 edition is available online through Project Muse, under certain circumstances. More information here.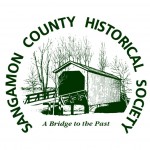 Original content copyright Sangamon County Historical Society. You are free to republish this content as long as credit is given to the Society.