Springfield was incorporated as a village on April 2,, 1832. For the next eight years, it was governed by a village president and board of trustees. (Dates below refer to election or appointment dates.)
Village presidents

Charles R. Matheny, 1832-39
Peleg C. Canedy, 1840
(Abraham Lincoln served as a village trustee in 1839 and 1840.)
Springfield became a city in 1840, and a mayor and four aldermen (one per ward) were elected on April 20.
Mayors

Benjamin S. Clements, 1840
William L. May, 1841
David B. Campbell, 1842
Daniel B. Hill, 1843
Andrew McCormick, 1843-1844
James C. Conkling, 1845
Eli Cook, 1846-1848
John Calhoun, 1849-50
William Lavely, 1852
Josiah Francis, 1853
1854: Council composition changed to mayor and three aldermen from each of four wards.
William H. Herndon, 1854
John Cook, 1855
John W. Priest, 1856-1858
William Jayne, 1859
Goyn A. Sutton, 1860
George L. Huntington, 1861 -1862
John W. Smith, 1863
John S. Vredenburgh, 1864
Thomas J. Dennis, 1865
John S. Bradford, 1866
Norman M. Broadwell, 1867
William E. Shutt, 1868
Norman M. Broadwell, 1869
John W. Priest, 1870
John W. Smith, 1871-1872
Charles E. Hay, 1873
1874: Fifth and Sixth wards created.
Obed Lewis, 1874
Charles E. Hay, 1875
William Jayne, 1876-1877
John A. Vincent, 1878
R. L. McGuire, 1879
Horace C. Irwin, 1880
John McCreery, 1881
1882: Seventh Ward created, with two aldermen elected from each ward.
A.N.J. Crook, 1882
John McCreery, 1883-84
James M. Garland, 1885-86
Charles E. Hay, 1887-90
Rheuna D. Lawrence, 1891-92
Frank Kramer, 1893-94
Marion U. Woodruff, 1895-96
Loren E. Wheeler, 1897-1900
John L. Phillips, 1901-02
Harry H. Devereux, 1903-07
David S. Griffiths, 1907 (died in office)
Samuel Twyman (pro tem), June 12, 1907-July 29, 1907
Roy R. Reece, 1907-08
1911: City adopts commission government; city council consists of mayor and four commissioners.
John S. Schnepp, 1909-15
Charles T. Baumann, 1915-23
Samuel Bullard, 1923-26 (died in office)
J. Emil Smith, 1926-30
Hal M. Smith, 1930-31
John W. Kapp, Jr., 1931-47
Harry Eielson, 1947-51
John E. MacWherter, 1951-55
Nelson O. Howarth, 1955-59
Lester E. Collins, 1959-63
Nelson O. Howarth, 1963-71
William Telford, 1971-79
J. Michael Houston, 1979-87
1987: City returns to aldermanic government with mayor and 10 aldermen; directors remain in charge of public safety, public works and public utilities for four-year transition period.
1991: Transition completed to aldermanic government with 10 aldermen, one per ward, and mayor elected at-large.
Ossie Langfelder, 1987-95
Karen Hasara, 1995-2003
Timothy Davlin, 2003-Dec., 14, 2010 (died in office)
Frank Kunz (pro tem), Dec., 14, 2010-Dec. 28, 2010
Frank Edwards, Dec. 28, 2010-April 29, 2011
J. Michael Houston, 2011-2015
James Langfelder, 2015-2023
Misty Buscher, 2023-present
Note: This entry was edited in 2023 to add the name of Samuel Twyman, mayor pro tem after David Griffiths' death in 1907, and to reflect the election of Misty Buscher as mayor in 2023.
Source: A Directory of City Officials for Springfield, Illinois,, 1832-present, compiled by Dean DeBolt, updated by Beth Shetter and the staff of Lincoln Library's Sangamon Valley Collection; held in Sangamon Valley Collection.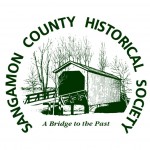 Original content copyright Sangamon County Historical Society. You are free to republish this content as long as credit is given to the Society.