Amrhein Bakery, founded in 1888 by Christoph Amrhein (1864-1935) operated first from a shop in downtown Springfield, but moved to Eighth Street and North Grand Avenue a few years later.
Business grew to the point that Amrhein built a large bakery building at 2001 Clear Lake Ave. in 1929. Amrhein became a distributor of Holsum Bread in the late 1930s.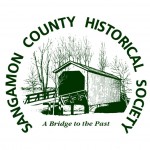 Amrhein was sold to Purity Bakery of Decatur and closed in 1973. The Amrhein/Holsum building was demolished in 2012.
Original content copyright Sangamon County Historical Society. You are free to republish this content as long as credit is given to the Society.