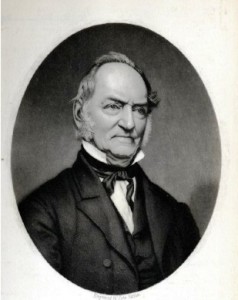 Rev. John Bergen (1790-1872) was the first full-time pastor of Springfield's original Presbyterian church, which was founded in 1828. He, his wife Margretta (1793-1853) and their family moved to Springfield in late 1828 from New Jersey, where John Bergen had graduated from Princeton College at age 17.
A cousin visited Bergen in his new home, listed as No. 33 on the reconstructed map of 1828 Springfield, that December, as described in Interstate Publishing's 1881 History of Sangamon County.
On opening the door, (the cousin) lifted up both hands, exclaiming, "Why, my cousin!" as he saw boxes in the room where the family lived and slept and cooked, filled up with harness, and two great dressed hogs which had been bought and given them, lying on another box, with their mouths wide open, with a great cob in them. Said Mr. Bergen in his cheerful way, "Come in, come in, cousin!. Never mind it." It was the way of the county.
The History also reports that one of Bergen's first initiatives was to construct a church building,
Mr. Bergen called on every family in the town, whether members of any church or not. … On the second Sabbath in December, notices having previously been given through the county, he administered the communion; and at the close of the service, announced that he had come with his family to seek a home here — not to make an experiment, but to plant with their planting and to grow with their growth. He thought they ought to do one thing without delay. "Let us rise up and build a house for God!
Although the idea was met with some skepticism, the church was finished by late 1830.
When the congregation split into First and Second Presbyterian churches in 1835, Bergen remained pastor of First Presbyterian, but helped organize the dissident – pro-abolition and pro-temperance – Second Presbyterian as well. He retired as First Presbyterian's pastor in 1848. (Second Presbyterian now is Westminster Presbyterian Church.)
Bergen also served as chaplain of the Illinois Senate and wrote religious tracts under the pen name "Old Man of the Prairie." He is buried in Oak Ridge Cemetery. The Springfield Park District's Bergen Park, a golf course, is named after Bergen, the first owner of the land.
More information: Faith of Our Founders, Westminster Presbyterian Church, by Dr. Floyd Barringer (1985), updated by Kathie Nenaber and Susan Cull (2010). May 9, 1913, Illinois State Register (regarding park names).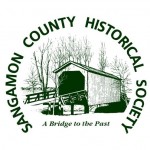 Original content copyright Sangamon County Historical Society. You are free to republish this content as long as credit is given to the Society.