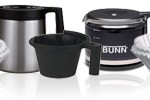 George Regan Bunn (1915-2002), while managing the Capitol Wholesale Grocery Co. in the mid-1950s, started a division dedicated to coffee brewing equipment. In 1957, he perfected the world's first flat-bottomed fluted paper coffee filter, a step that revolutionized coffee brewing, and founded the Bunn-O-Matic Corp. as a separate entity. Bunn also developed the pour-over coffee brewer.
Although still based in Springfield, Bunn-O-Matic as of 2013 had plants and warehouses in Illinois, Iowa, the New York area, California, Canada, Mexico and the United Kingdom. Products include coffee brewers and grinders, dispensers, iced tea brewers, cappuccino, granita, and juice machines, espresso systems and water quality systems as well as filters.
George Regan Bunn was the great-grandson of Jacob Bunn Jr., a grocer, banker, investor and friend of Abraham Lincoln who founded Springfield Marine & Fire Insurance Co., later Springfield Marine Bank, in 1851. George Bunn was succeeded as president of Bunn-O-Matic by his son, Arthur Bunn.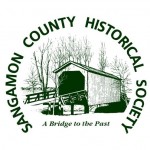 Original content copyright Sangamon County Historical Society. You are free to republish this content as long as credit is given to the Society.