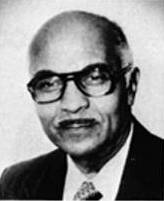 Springfield journalist and activist Simeon Osby  (1909-93) was among a group of African Americans who forced indifferent white officials to open all seating areas in the Illinois State Armory to anyone. Previously, blacks had been relegated to upper areas of the balcony.
For decades prior to opening of the Prairie Capital Convention Center, the Armory, which seated up to 6,500 people, was the city's prime venue for sports contests, concerts and other performances.
Osby recalled the desegregation effort in an oral history interview conducted by the Rev. Negil McPherson in 1974.
The New York Renaissance, a barnstorming black basketball team known as the Rens, played at the Armory twice in the late 1930s.*
Osby went to see the first game, encountering three prominent local blacks as he went in. "I found the late Dr. (Robert) Beverly, the World War I war hero Colonel Otis B. Duncan, and attorney Clarence Davis leaving the building. I asked why they were leaving, the game was just starting, and they said, 'Well, they insisted that we go up to the top row of the balcony and we refused to go, and so we are leaving.'" Thanks to an inexperienced usher, however, Osby got to watch the game from a section normally reserved for whites.
When the Rens came back for another Armory appearance — organized by white sports promoters Johnnie Connors and his son, Buster — local black organizations decided to test seating policies at the Armory.  According to Osby, they found that whites, and in at least one case an African American who could pass for white, were allowed to buy tickets in prime seating sections A, B, C and D, but blacks were turned away or told no such seats were available.
The Springfield Branch NAACP, where Osby was active, wrote complaint letters to Gov. Henry Horner and other state officials, but got no response. The day before the game, Osby attempted to see Horner personally, but he was ill, and Lt. Gov. John Stelle was in southern Illinois. When Osby finally got in to see Adjutant General  Carlos Black, who supervised the Armory, Black said he could do nothing, even though discrimination was illegal in public facilities.
"I said, 'Well, let me ask you  something else,'" Osby said. "'What if I were to tell you they were going to sell beer and liquor at the  game Sunday?' He responded with a bristle, 'Why, I would arrest them, I would stop it  of course.' I said, 'Why?' He said, 'Because it's against the law.' At that time it was  to sell liquor in state buildings. And I said, 'Well, that's the only reason that we want you  to enforce this. It's against the law that was written …  by white men, enforced by the white Supreme Court for the protection of all people, and that's what we're bringing it to you.'"
Black continued to refuse to take action and suggested Osby turn to Sangamon County State's Attorney William P. Roberts. Osby met with Roberts that afternoon.
 We related to him what had happened, how we had established  the case, written the letter, had gone to the governor's office, had been shunted to the  attorney general and what kind of reception he had given us. So (Roberts') question was, "Why  is it that he sent it to me? It's sort of a hot potato, I guess, he didn't want to handle it." I  said, "Well, I can't give you his reasons, but he sent us to you and to show him that we  were willing to do all we could to break it up, I agreed to call you." He said, "Yes, it's a  hot potato." He says, "He (Black) could have broken that up if he wanted to. He had full  jurisdiction."

…  (Roberts) stood at the door a minute, and without any further comment he opened the door  and stepped halfway out. He had on his hat and coat – it was in cool weather, I don't  recall whether it was winter or spring – had his hat and coat and he said "I tell you this.  If there is discrimination in the state armory tomorrow, I'm not going to arrest Johnny Connors nor Buster Connors. They were the promoters. I'm not going to do it."' And he stepped a step further, and immediately I said, "My God, is that the attitude of this guy we  thought so much of?'

And after standing there for a minute longer or maybe two, without saying a word, he  said, "But I tell you what I am going to do. If you find discrimination there tomorrow, I'm  going to arrest (Adjutant) General Black–  and you can tell him I said so."
Osby called Black, who said he had received assurances from the Connorses that there would be no discrimination at the Rens game. Osby also told Black about Roberts' arrest threat.
"And when I said that, there must have been two full minutes of silence. I started to ask him if he was still there, and finally he, with a sigh, said, 'Well all right, thank you.' And we thanked him and hung up the phone."
That evening, Osby, William Ashby of the Urban League and Jeremiah Hill went to Johnnie Connors' business, the Empire Hotel, to buy tickets to the game. This time, the ticket seller "welcomed us to buy seats anywhere we wanted," Osby said.
"So out of rebellion we each bought two tickets each in these segregated areas — I don't recall quite now where we sat. And when we got there the next night for the game, there was another couple, so eight of us broke the color barrier. …(T)hat's the last I've ever heard of any discrimination at anything at the state armory."
*Note: Osby's memoir places the Rens' appearance in 1941 or 1942, but Carlos Black was Illinois adjutant general only from 1932 to August 1939; he died in 1940. The basketball game Osby attended probably was one between the Rens and the New York Shamrocks that took place on Feb. 19, 1939; the Rens won, 42-35.
Osby also refers to Adjutant General Black several times as the attorney general; that is incorrect.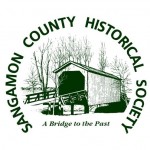 Original content copyright Sangamon County Historical Society. You are free to republish this content as long as credit is given to the Society. Learn how to support the Society.