David Hammons, born in Springfield in 1943, is an acclaimed New York-based artist, performance artist and sculptor who received a MacArthur Fellowship (sometimes called a "genius grant") in 1991.
According to artnet, "Hammons's work speaks of cultural overtones; employing provocative materials such as elephant dung, chicken parts, strands of hair, and bottles of cheap wine. Centered in the black urban experience, Hammons often uses sarcasm as a means of confronting cultural stereotypes and racial issues."
Institutions that own Hammons' works include the Museum of Modern Art and the Whitney Museum of American Art in in New York, the Tate Britain in London and the Museum of Contemporary Art in Chicago.
Many images of Hammons' works can be seen here.
More information: Calvin Tomkins wrote a perceptive profile of Hammons and his career for the Dec. 9, 2019, edition of The New Yorker.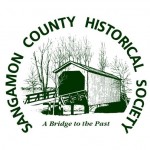 Original content copyright Sangamon County Historical Society. You are free to republish this content as long as credit is given to the Society.