Two Springfield public school teachers, Carrol Hall and Les Nimmo, founded the Illinois Education Association Mutual Assurance Co. in 1945 to market auto insurance to Illinois teachers. The company, later named Horace Mann Educators Corp. to honor the pioneering educator, soon expanded into other states. It began offering life insurance in 1949 and annuities in 1961.
As of 2021, the company offered auto, homeowners, disability and life insurance, retirement annuities and other financial products. It  reported $12 billion in assets that year. Horace Mann had 1,100 employees in 2011.
Horace Mann was taken over by INA Corp. in 1975 and then became part of CIGNA in 1982. However, Horace Mann president Paul Kardos led a management buyout in 1989, and the company remained independent in 2013.  A business history of Horace Mann through the late 1990s is available here.
Horace Mann has been headquartered in Springfield since its founding, occupying a two-square-block site between Seventh, Ninth, Jefferson and Washington streets since 1972. The six-story Horace Mann building, which was extensively rehabilitated in 2011-12, was designed by Minoru Yamasaki, who also drew up the plans for the former World Trade Center in New York City.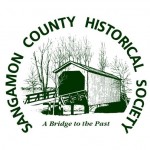 Original content copyright Sangamon County Historical Society. You are free to republish this content as long as credit is given to the Society.