Howard Knotts (1895-1942) shot down six German planes in less than a month during World War I, winning the U.S. Distinguished Service Cross and the British Distinguished Flying Cross. He was downstate Illinois' only "flying ace" during World War I.
Knotts' derring-do continued even after he was shot down by ground fire on Oct. 4, 1918.
"When Knotts was first captured, he killed the German who detected him with the man's own gun," said Tom Emery of Carlinville, author of Howard Knotts: Ace of the Prairie, as reported on The Aerodrome Forum website. "He then somehow managed to destroy several German Fokker airplanes that were being transported on the same troop train that was taking him to an enemy prison.
"If that wasn't enough, he then escaped the prison, only to be re-captured," Emery said. "His grit and determination were incredible, and it only adds to his story."
Knotts was born in Girard and raised in Carlinville, but lived for more than 20 years in Springfield, where he specialized in aviation law. The Springfield Aviation Authority board room at Abraham Lincoln Capital Airport is named after Knotts.
Knotts gravestone at Oak Ridge Cemetery lists him merely as "2 Lieut. Air Service."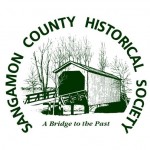 Original content copyright Sangamon County Historical Society. You are free to republish this content as long as credit is given to the Society. Learn how to support the Society.