Springfield's most elaborate early dwelling was that of former governor Joel Matteson (1808-73; governor, 1853-57). Matteson had moved into the then-new Executive Mansion during his gubernatorial term, but found it to be "dull and unfashionable."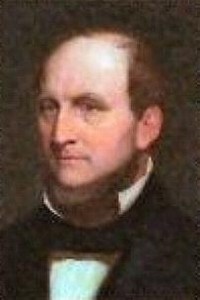 So, Paul Angle reported in Here I Have Lived (1935), "In 1856 he purchased a large lot on the corner of Fourth and Jackson streets and began the construction of a home which, when finished the following year, completely dwarfed the nearby Governor's Mansion. "
Angle quoted a sharp observer of Springfield mores — Mary Lincoln — regarding Matteson's new home.
"'The whole place has cost, he says, $100,000," Mrs. Lincoln reportedly said, "but he is now worth a million."
Some of Matteson's wealth apparently derived from his redemption of uncanceled "canal scrip" — essentially IOUs issued to contractors for construction of the Illinois and Michigan Canal in the 1830s and '40s. The scrip already had been redeemed, but documentation was faulty, and many of the redemptions had not been recorded. Matteson found the scrip and presented it to the state for a second, unearned repayment. He netted an estimated $220,000 from the scheme.
In the aftermath of the scrip scandal, although he was never formally charged with a crime, Matteson was forced to sell the mansion to the state. Matteson's son-in-law, R.E. Goodell, however, paid off all of Matteson's debts in December 1863.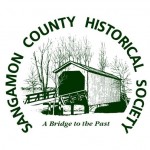 The Goodell family  owned the house when it was destroyed by fire on Jan. 28, 1873, although its ruins remained standing for more than a decade.
Matteson, who had moved to Chicago, died there 10 days after the fire.
Original content copyright Sangamon County Historical Society. You are free to republish this content as long as credit is given to the Society. Learn how to support the Society.