Les Nimmo (1905-2003) was a co-founder and the first chief executive officer of the Horace Mann insurance company, which is headquartered in Springfield.
Nimmo, born in Waggoner, taught in the Springfield public schools for 18 years.  In 1945, he joined with fellow teacher Carrol Hall to create Horace Mann (originally named the IEA Mutual Insurance Co.). The firm at first offered only automobile insurance and did so only to Illinois teachers, but it quickly expanded into other states and other financial products.
Nimmo retired from Horace Mann Educators Corp. in 1963. He is buried at Oak Ridge Cemetery.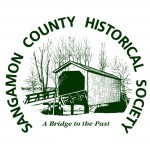 Original content copyright Sangamon County Historical Society. You are free to republish this content as long as credit is given to the Society.