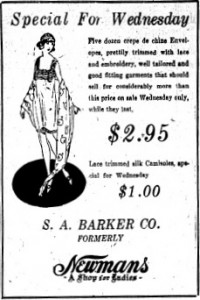 Sam Barker bought and renamed Newman's ("A Shop for Ladies") at 500 E. Adams St. about 1919. S.A. Barker moved to the Illinois Building, on the northeast corner of Sixth and Adams, in 1930.
Lester Friedman (1909-95), who began working at Barker's in 1950, eventually became the business's president. Friedman also  was involved in many community organizations, including serving as president of the board of the Illinois State Museum Society and a trustee of the former Sangamon State University Foundation.
S.A. Barker closed its downtown store in the 1980s.
Source: Department store summary, Lincoln Library Sangamon Valley Collection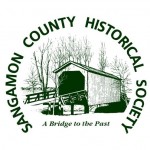 Original content copyright Sangamon County Historical Society. You are free to republish this content as long as credit is given to the Society.