St. Joseph's Home, a nursing home for the elderly at 3303 S. Sixth Street Road, opened in 1903. Officials announced in the fall of 2021 it would close that December.
The home was operated by a Catholic order of nuns, the Sisters of St. Francis of the Immaculate Conception. In announcing the closure, the order's president, Sister Kathleen Ann Mourisse of Peoria, said one of the main reasons for the decision was a decline in the number of sisters to staff the home.
The facility originally was housed in a converted mansion at Sixth Street and Lawrence Avenue. The building had been constructed for the family of James Conkling, but served as the Wabash Railroad Employees Hospital from 1894 to 1902.
St. Joseph's Home expanded into the house next door in 1908, but needed still more room by 1924. As a result, the facility bought a 43-acre farm in Southern View, and construction of the new St. Joseph's Home there was finished in 1925.
St. Joseph's Home built its "round building" as an infirmary in 1967; it later was converted to a secure facility for people with dementia. It was replaced in the 2000s by the Holy Family Center, "designed on the neighborhood model" for the care of residents with dementia, according to the home's history.
Despite its affiliation with the Catholic Church, St. Joseph's Home accepted residents of all faiths. As of 2013, it had capacity for 35 sheltered care and 72 nursing care residents.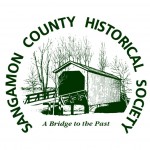 Original content copyright Sangamon County Historical Society. You are free to republish this content as long as credit is given to the Society.