Springfield's Union Station is a former railroad passenger terminal that has been converted into a visitors center for the Abraham Lincoln Presidential Library and Museum. It is listed on the National Register of Historic Places.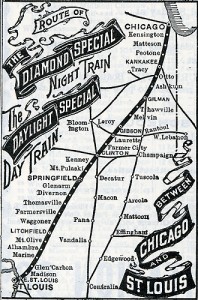 The station opened in 1898. As the name suggests, several railroads used the station as their Springfield passenger terminal, including the Baltimore & Ohio, the Chicago, Peoria & St. Louis and the St. Louis, Peoria and Northern railways. The dominant user, however, was always the Illinois Central Railroad, and the depot was designed by Francis T. Bacon, the IC's chief architect. Construction cost $75,000.
The last passenger train left Union Station on April 30, 1971.
When the station was built, three sets of rails ran along its north side, and passengers arrived and departed from that side of the station. As a result, although most people today enter through the south side doors, most of the station's exterior decor is on the north.
The station's 110-foot-tall clock tower was dismantled in the 1940s. The present tower was installed in the 2000s.
Cost of the full restoration came to $12.5 million (after a previous rehabilitation by private owners in the 1980s). Window frames, trim, and exterior doors are original, as are the perimeter benches and paneling on the first floor.
More information: The History of Union Station, brochure available at the station and other tourist information points in Springfield.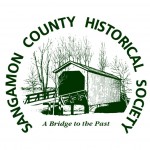 Original content copyright Sangamon County Historical Society. You are free to republish this content as long as credit is given to the Society.